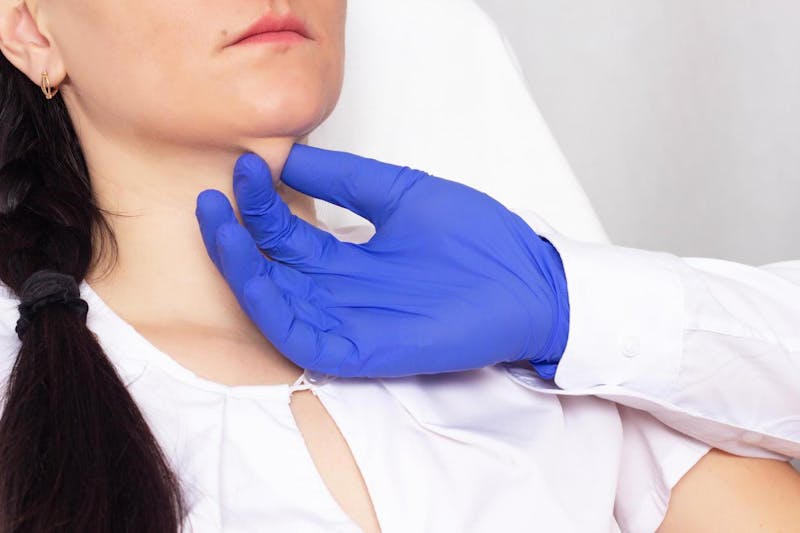 A double chin isn't always an indication of bad eating habits, but it can negatively impact your self-esteem and social life. In a society where selfies are popular and looks are important, you may find yourself staring at the mirror or your face most of the time. Do you have a stubborn double chin that persists despite your efforts to improve your diet and exercise? Fortunately, there are some techniques to decrease, if not eradicate, it. Keep reading to find out some of the methods you can use.
CoolSculpting
CoolSculpting is a fat-reducing method that is scientifically proven and doesn't require surgery. The technique is designed to target specific regions like under the chin. CoolSculpting involves freezing and killing fat cells through a process known as cryolipolysis. The dead fat cells are then excreted by the body naturally for immediate results.
Here's What You Can Expect with CoolSculpting
CoolSculpting will yield similar results as liposuction, with less pain and delays. Additionally, it does not involve anesthesia, surgeries, injections, or any medications after treatment. The whole procedure can be safely performed in your doctor's office, and in about 45 minutes, you'll be done.
The CoolSculpting device should be able to fit comfortably around your neck. You will experience a mild suction feeling, then a slight cold when the device attaches to your chin. During the procedure, you may also feel some stretching, pulling, freezing, and prickling sensations until the region gets numb. Some side effects are :-
Inflammation
Redness
Bruises
Skin tenderness
Soreness.
The results can take between one and three months to show, with 20-25 percent per session. CoolSculpting is fast and inconspicuous, making it an option when you want to maintain privacy.
Kybella
Mesotherapy is a process involving injecting a medication containing fat-dissolving ingredients into the submental area. This method is excellent for people who have tried everything to get rid of chin fat, including diet and exercise but don't want surgery. The drug used in the process is known as deoxycholic acid or Kybella. This is a naturally-occurring bile acid that aids in the absorption of fat during digestion.
What Can You Expect with Kybella?
In every session, a topical numbing medication is applied to the chin, and then deoxycholic acid is administered approximately 20 times. Although most patients take two to three sessions, some achieve excellent outcomes after just one. Some people may need up to six treatments in exceptional circumstances. If more than one session is required, the treatments are usually spaced out by about six weeks.
Results are typically observed anywhere between four to six weeks. Kybella is mostly the preferred choice because the fat cells can never produce new cells once destroyed. Some side effects are:
Inflammation
Redness
Soreness
Stiffness
Submental Liposuction
If you are looking for a one-time treatment, then submental liposuction is for you.
It is a surgical procedure that removes excess fats using liposuction to tighten the skin and muscles.
What is Expected with Submental Liposuction?
This liposuction can be done under local anesthesia or with a numbing injection.
After numbing the skin, the surgeon makes tiny incisions beneath the chin in the fatty areas containing the skin fold. The skin and the fats are split through a small cut, and then the excess fat is suctioned away. The incision is then stitched with sutures which are removed around one week later.
Lower Face & Neck Lift
Non-Surgery procedures may not give desired results when having excess stubborn neck skin. In such cases, a face and neck lift is ideal when you want to permanently clear the fats around the chin area and unwanted skin on the neck. A facelift will make you appear much younger because it removes extra skin and tightens the area around your lower face and neck. This procedure is done using general and local anesthesia and has a quick recovery time of between 10 to 14 days.
Get Rid of Your Double Chin with Professional Help
Don't allow your double chin to get the best of you any longer. Contact the experienced Dr. Sarmela Sunder to find the best method for you and the plan for getting rid of your double chin. Dr. Sarmela Sunder is the leading facial plastic surgeon in Beverly Hills, California, and is famous for always giving natural-looking results. As a result of her remarkable work and the publications she has frequently published, she has acquired a worldwide reputation as an industry leader and founder of the legendary Sarmela Sunder, M.D.
Don't hesitate to reach out to us reach out to us if you need any type of facial procedure, both surgical and non-surgical. Our team is here to answer any queries you may have at any time.