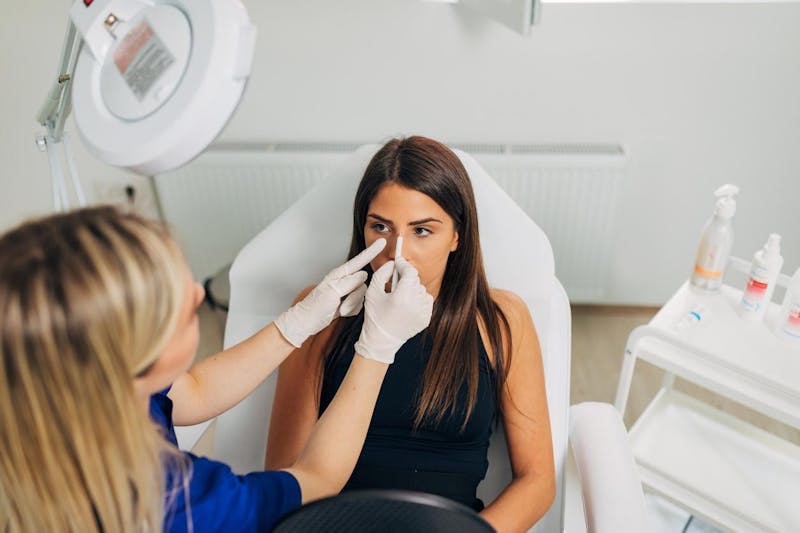 Are you displeased by the size or shape of your nose? Do you have difficulty breathing when you try to sleep? If so, you may be considered a good candidate for rhinoplasty, colloquially known as a nose job. At Sunder Plastic Surgery in Beverly Hills, CA, we offer this procedure to help our clients improve their self-confidence and quality of life. Today, we're taking a look at what this procedure entails and some of the most compelling benefits.
What Can I Expect From a Nose Job?
What you can expect during your nose job depends on the scope of the procedure and the technique used to perform it. If your case is complex, you will be a better candidate for external, or open, rhinoplasty.
On the other hand, if your case is simple, an endonasal rhinoplasty will probably be a better fit for you. The best technique for your needs will be determined during your initial consultation based on the unique structure of your nose and your cosmetic and medical concerns.
What to Expect During Open Rhinoplasty
Open rhinoplasty involves correcting the size, shape, or function of the nose by exposing the nasal structures and bone by opening up the nose's skin and cartilage. Typically, an incision is made just beneath the nose's tip. Then, professionals dissect cartilage as necessary. They adjust the nose's shape and structure as required to achieve all of the goals for the procedure.
Once all of the necessary improvements occur, the incision is closed with sutures and the nose is set with a cast or external splint.
What to Expect After Open Rhinoplasty
After open rhinoplasty, you can expect some bruising and swelling that may remain for a week or two post-op, and you will not be allowed to blow your nose during the first 14 days following your procedure. Also, during the first couple of weeks following your procedure, it is crucial that you moisten your nasal passages regularly. Finally, you should refrain from eating foods that are too hot or hard for two weeks after your nose job.
After two weeks have passed, you can resume your usual diet and most of your usual routine. That said, you must refrain from engaging in vigorous physical activity for three weeks and minimize exposure to sunlight for six weeks. Depending on the scope of the procedure, it may take between 12 and 18 months for your cartilage to heal fully. However, most people can enjoy their final results after just 12 to 13 months.
What to Expect From Endonasal Rhinoplasty
During endonasal rhinoplasty, doctors do not open the nose. Rather, all necessary incisions occur inside the nostrils. One of the most compelling benefits of endonasal rhinoplasty is that the recovery period is much shorter due to the minimally invasive nature of the procedure. Also, unlike an open rhinoplasty which may take three to four hours to complete, this procedure normally takes between one and two hours to complete.
What Are the Benefits of a Nose Job?
There are many cosmetic and medical benefits of a nose job. Here's a brief summary of some of the most compelling benefits:
Cosmetic Benefits
Often, people seek a nose job because they dislike their nose's aesthetic. The cosmetic improvements attainable with rhinoplasty are:
Correcting the angle of the nose

Increasing or decreasing the size of the nose

Improving the shape of the nose

Eliminating dorsal humps and other nose-bump concerns
Medical Benefits
While people seek rhinoplasty to correct cosmetic concerns, it can also provide medical benefits. For instance, this procedure treats sleep apnea by correcting a deviated septum or removing obstructions in the nasal passages. By treating sleep apnea, you can breathe better while sleeping, sleep better, and improve your overall health significantly.
Schedule Your Initial Nose Job Consultation Today
A nose job requires an open or closed technique, depending on the complexity of the corrections. There are many benefits of this procedure, such as improving the shape, size, and functionality of the nose.
To learn more about this procedure, or find out whether it is right for you, contact us today at Sunder Plastic Surgery in Beverly Hills, CA to schedule your initial rhinoplasty consultation with Dr. Sarmela Sunder, M.D. We look forward to meeting you and helping you improve your aesthetic and breathing soon!