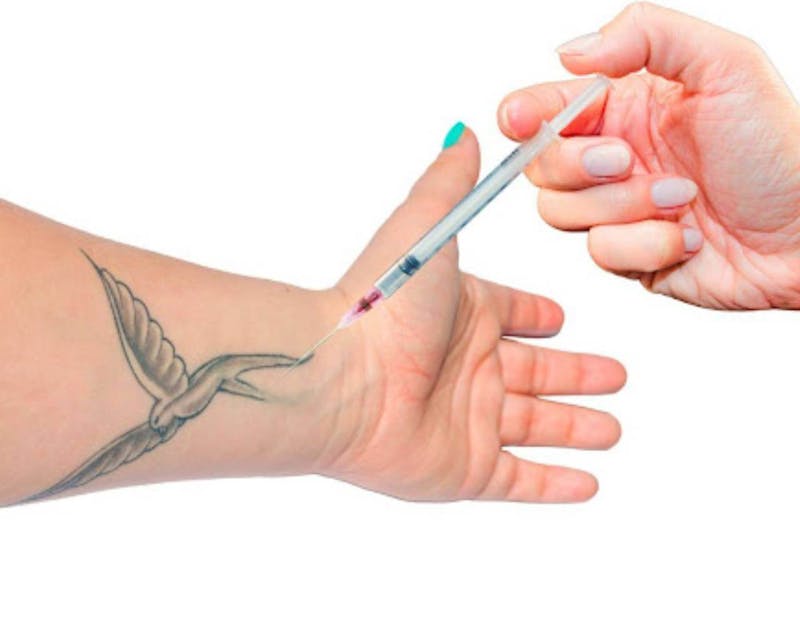 Tattoos are an imaginative and creative way to express yourself. Many people receive a tattoo to commemorate significant events in their lives, and it's a very personal way to express this. If you want a tattoo before plastic surgery, you should know that it can affect your plastic surgery results. There are several concerns to consider which we will discuss in detail in this article.
Should You Get a Tattoo Before Plastic Surgery?
While it's not exactly taboo to get a tattoo before plastic surgery, both the American Society of Plastic Surgeons and the American Academy of Dermatology recommend waiting until after your procedure.
This is because getting a tattoo can increase your risk of infection and scarring. When you add the healing process of plastic surgery, you increase the likelihood that things will go wrong.
So When Should You Get Your Tattoo?
The ideal time to get your tattoo is before any plastic surgery procedures are performed. If you get your tattoo after having surgery, you risk having it removed by your doctor. However, if you have already had cosmetic surgery and want a tattoo in the same area, wait until your incision has completely healed. Additionally, wait until the scar is at least six months old.
Ensure that you avoid any location where the tattoo may interfere with the healing process. For example, if you are undergoing breast augmentation, you should avoid getting a tattoo on your breasts or around your nipples. This area will be susceptible and require special care during your recovery period.
If you're having liposuction, on the other hand, you might be able to have a tattoo on your inner thigh or another place. This ensures that it won't interfere during the procedure.
What Are the Implications of Getting a Tattoo Before a Plastic Surgery?
One essential rule that plastic surgeons follow is never performing surgery on patients with an active infection. You must get your tattoo after plastic surgery to avoid complications. Doctors will advise you to wait some months before getting a tattoo or surgery. This is because there are risks involved in getting a tattoo before plastic surgery. Below are some of the risks:
Risk of Infection
Infection is the most significant risk of getting a tattoo before plastic surgery since tattoos are made by depositing ink into the skin via needles. An active skin infection can create complications leading to more severe conditions and needing revision surgery. For this reason, most plastic surgeons will not perform elective procedures on someone who has recently gotten a tattoo. Anytime you have an open wound on your body, there is a risk of infection.
If you get an infection from either procedure, you will likely experience an increase in swelling and pain in your recovery period. Since infection can be severe and potentially fatal, it is crucial to care for any surgical wounds by keeping them clean and dry.
Further Damages
Getting surgery on an area that has recently had a tattoo increases the risk of further damaging your skin tissues. In addition, it may lead to complications with the surgery itself, since it can open up wounds and slow down their healing processes. There is a good chance that the tattoo could harm your skin more than it already has.
Skin Irritation
Getting a tattoo before plastic surgery increases your chances of skin irritation after the procedure. In most cases, plastic surgery involves cutting and opening up the skin. If you have an existing tattoo on the affected area, it will complicate things. Tattoos usually cause inflammation and swelling in the area they are found. They can also make it hard for you to recover correctly after plastic surgery.
Tattoo Distortion/Removal
If you had gotten a tattoo before having plastic surgery in the same area, there is a high chance that it will distort or even be removed from your body if it gets in the way of the surgical instruments or current procedures.
More Painful
Finally, getting a tattoo just before plastic surgery may result in more pain for you and increase your sensitivity to pain during your recovery period.
Learn More About Tattoos Before Plastic Surgery
A good plastic surgeon will never tell you that you can't get a tattoo before plastic surgery. However, there are certain things that you need to know before getting a tattoo to ensure that your overall healing process will be as smooth as possible. For expert advice, schedule a consultation with Dr. Sunder today.