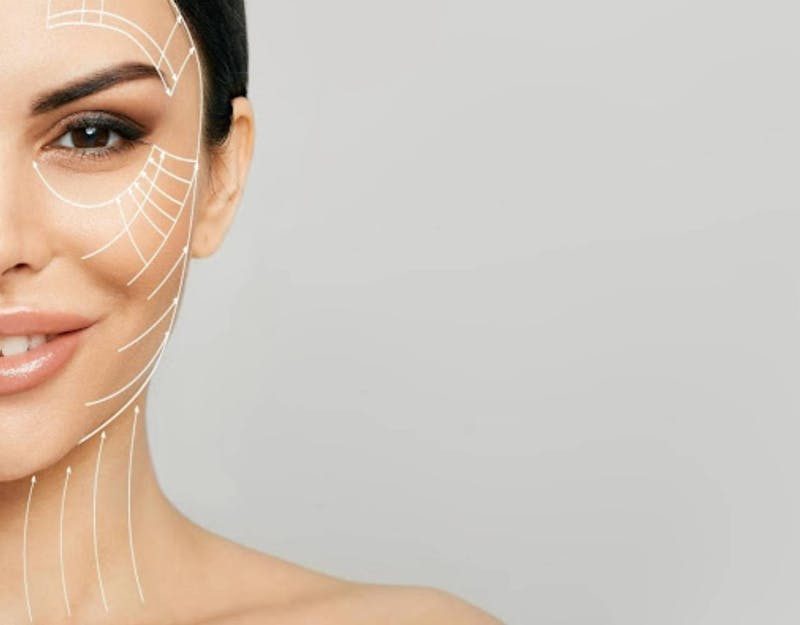 Have you looked in the mirror recently and been surprised and disheartened by how old you look? If so, you're in good company. That said, you don't have to spend the rest of your life feeling self-conscious about your appearance. At Sunder Plastic Surgery in Beverly Hills, CA, Dr. Sarmela Sunder, M.D. understands the frustrations of feeling self-conscious due to the effects of the natural aging process. That's why she offers a number of cosmetic services designed to reverse the signs of aging and restore self-confidence. Read on to discover the five top services to rejuvenate your appearance in 2022.
5 Top Services to Rejuvenate Your Appearance in 2022
1. Facelift
If you feel self-conscious about the appearance of your lower face, a facelift may be right for you. Sometimes referred to as rhytidectomy, this rejuvenating procedure is the gold standard in comprehensive anti-aging. The results of a full facelift will last for 10 to 15 years, but even if you opt for a less invasive facelift, you can feel confident that your results will last for years.
Depending on the scope of the procedure and the technique used, a facelift may take between four and six hours to finish. However, it is an outpatient procedure, so you will be free to go home once the anesthesia has worn off. Typically, people seek a facelift for the following benefits:
Tighter lower facial muscles
Smoother skin
Better jawline and chin definition
2. Ear Pinning
Ear pinning, also known as otoplasty, is often required as we age. People who are born with misshapen ears usually get this procedure between the ages of five and seven. However, people who were born with symmetrical ears often find that their ears start to look too large as they age.
This is because your skin starts to slow down its production of elastin and collagen between the ages of 20 and 25. In turn, this results in sagging skin, making your ears look disproportionately large. Fortunately, ear pinning can quickly and effectively restore your ears to a proportionate size. This procedure typically takes only two hours and is commonly performed at the same time as a facelift.
3. Rhinoplasty
Did you know that the appearance of your nose changes as you age? Like your ears, your nose starts to look larger over time due to skin sagging. Fortunately, a nose job can shave years, and excess skin, off of your face. Depending on the scope of the procedure and the technique used, a nose job can be completed in around three to four hours.
Your nose job won't take long to complete if you're only worried about sagging skin. If you have other nose-related concerns, like a deviated septum, bulbous tip, or high nasal bridge, your procedure will take a little longer.
4. Brow Lift
A facelift is the gold standard in turning back time and improving your overall appearance. However, if feeling down about the appearance of your upper face, consider a brow lift. Sometimes called a forehead lift, this procedure lifts the eyebrows both laterally and frontally.
If you can't commit to the downtime that follows a full brow lift, you may be a better candidate for a lateral (side) brow lift. Also known as a mini brow lift or temporal lift, a lateral brow lift can lift the tail end of the eyebrows and significantly improve the appearance of the temples. Note, even if you opt for a full brow lift, you shouldn't expect your rejuvenating outpatient procedure to take longer than two hours.
5. Neck Lift
Just like otoplasty is often performed to complement a facelift, a neck lift is commonly performed in conjunction with rhytidectomy. This rejuvenating procedure may be performed under general anesthesia or a combination of local anesthesia and sedation depending on your aesthetic goals and health.
It usually takes between two and four hours to complete and can involve excess skin removal (cervicoplasty), neck muscle tightening or removal (platysmaplasty), or both. If you're also worried about a lot of excess neck fat, you can combine liposuction with your neck lift. The results of liposuction are permanent, and the results of a neck lift usually last for a decade.
Rejuvenate Your Appearance in 2022
Don't let sagging facial skin and muscle tissues get you down. Contact us today at Sunder Plastic Surgery in Beverly Hills, CA if you're in the Beverly Hills or Los Angeles area to schedule a consultation and find out how Dr. Sunder can help you rejuvenate your appearance. Call us at 310-777-6679.