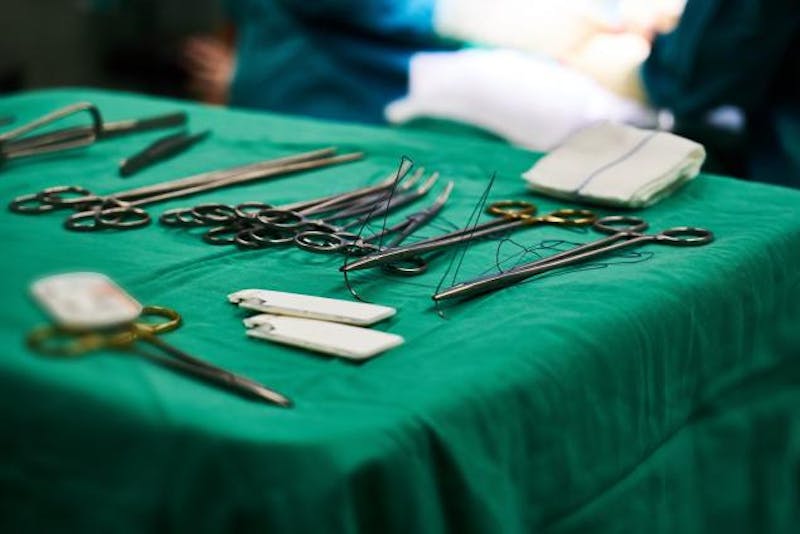 If you're considering plastic surgery, you're probably excited about the changes it's bound to bring. However, it's important to consider both the advantages and disadvantages of any surgery, no matter how positive you feel about it. Here's a look at the pros and cons of plastic surgery so you can be more informed before you decide to go under the knife.
Pros of Plastic Surgery
Improved appearance
Plastic surgery has the ability to radically change your appearance for the better. It's not just for looking younger or more sculpted — although it can do that too. Cosmetic surgery can fix deformities from birth or from past accidents. It can get rid of saddlebags that you feel have ruined the fit of designer clothes for you or restore your nose after a car crash.
Boosted confidence
Improving your appearance can give you a sense of self-assurance you've never had or at least haven't felt since your youth. People who have had plastic surgery report feeling more confident at events like school reunions, weddings, job interviews, and dating after divorce.
Potential for weight loss
Some cosmetic surgery procedures can help you lose weight, even permanently. By removing fat cells, you take away the body's ability to store fat in specific locations. Liposuction is one way to do this, but new plastic surgery techniques are evolving all the time, so the opportunity for new weight loss methods via surgery is always on the horizon.
Innovative techniques
Speaking of new techniques, this area of medicine is at the forefront of the field. Every year, plastic surgery methods get less invasive and more effective, meaning more benefits for patients. When you pick a board-certified surgeon who stays current with cosmetic innovations, you have a more likely chance of reaping the advantages of cutting-edge techniques (no pun intended).
Long-lasting results
You can only change so much with makeup and shapewear. And, of course, these means of improving your appearance are only temporary. Wash your face or remove your tummy control panties, and you're back where you started. But plastic surgery gives you results that last for years or even decades.
Cons of Plastic Surgery
Cost
The expense of cosmetic surgery is one of its biggest downsides. In nearly all cases, insurance will not cover the cost of your procedure, so you'll have to pay for it out of your own savings. While some surgical procedures are fairly reasonable these days, others can run in the tens of thousands.
And that's just the surgeon's fee. You may need to budget for pre-op screenings, anesthesia, medications, dressings, and other associated costs. There's also downtime required for healing (see more below). You may have to take unpaid time off work or hire someone to take care of your kids or pets.
Risks associated with surgery
All surgeries have risks inherent in them, such as:
Reactions to anesthesia
Post-operative blood clots or

pulmonary embolisms

Incision or internal infection
Hemorrhage
Visible scarring
Nerve damage
The more extensive the surgery, the higher the risks; and your age, baseline health, and choice of surgeon play a role too. Just because cosmetic surgery is elective doesn't mean it's necessarily harmless. While serious consequences are fortunately rare, there are people who have actually died during plastic surgery.
Required downtime
As mentioned above, you will have to take some time off to let your body heal after cosmetic surgery. Recuperation can take anywhere from a couple of days to a month, depending on your procedure and how you respond. During this time, you may experience symptoms like swelling, pain, bleeding, and difficulty sleeping. You might have to take medications for both your surgery recovery and your side effects.
You won't be able to pursue many of your regular activities during your recuperation period, especially strenuous ones. Expect to take time off exercise and possibly work, as well as things like chores, grocery shopping, childcare, and walking the dog.
Possibility for an unsatisfactory outcome
Unfortunately, there's no guarantee that you'll be pleased with the results of your plastic surgery. Many people are thrilled with their outcomes, but it's possible you won't like yours. The key to getting the look you want in the end is to:
Evaluate potential

surgeons' reviews

and

before-and-after galleries

Choose a surgeon with experience who specializes in your procedure, like

rhinoplasty

or

blepharoplasty

Communicate in detail with your surgeon about your desires, using photos whenever possible
Keep your expectations in line with reality
Follow your pre-op and post-op instructions to the letter
Not knowing when to stop
We've all seen it before: the celebrities who keep having more and more and more plastic surgery, turning themselves from normal middle-aged movie stars into alien-looking cat people. Too many surgeries, too much Botox, too much filler…you have to know when to stop. Just because one procedure takes 10 years off your face doesn't mean that another one will make you look 20 years younger.
Now that you know more about the pros and cons of plastic surgery, are you interested in exploring a specific procedure for yourself? Schedule a consultation with Sunder Plastic Surgery by calling us at 310-765-5110, or reach out online to secure your appointment now.