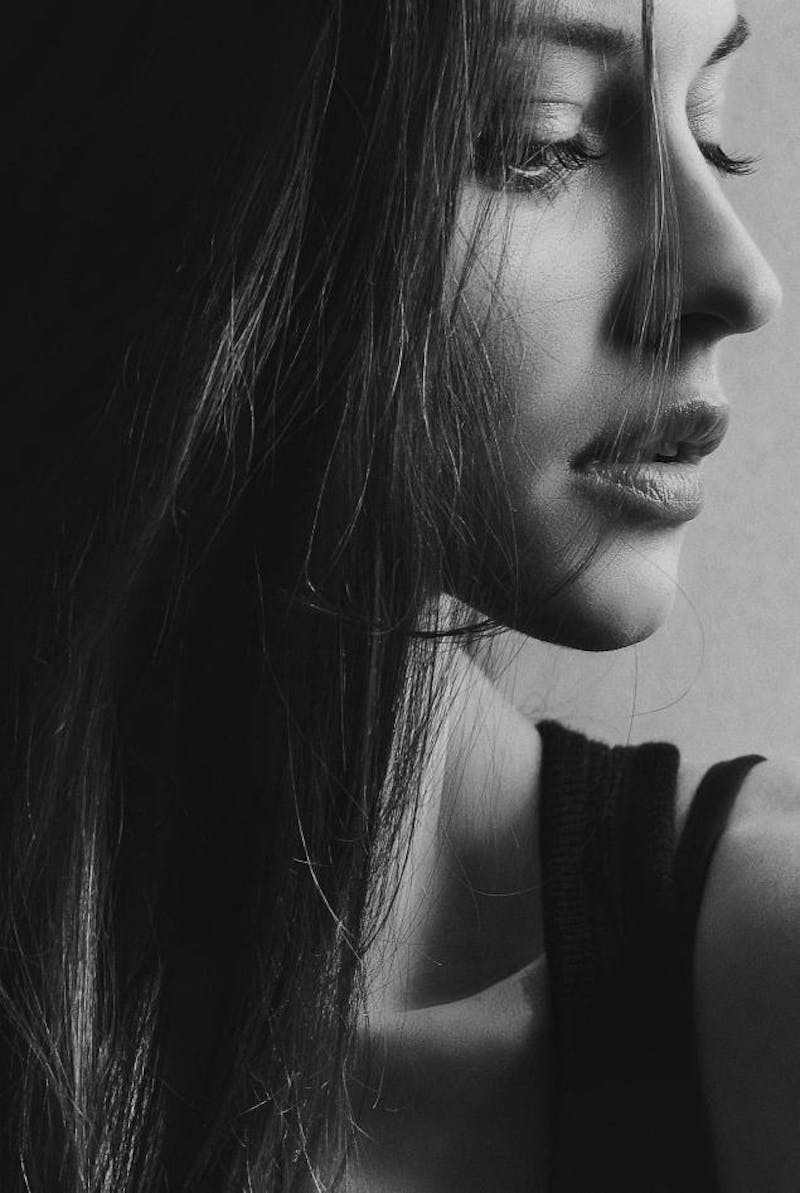 If you're not happy with the appearance of your nose — hard to ignore in the center of your face — you may have considered rhinoplasty, aka a "nose job." Here are the pros and cons of rhinoplasty laid out for you, so you can decide if this type of plastic surgery is right for you.
Pro: Boosted Self-Confidence
Rhinoplasty surgery may give your self-assurance a major lift if you're happy with the results. If unease about your nose makes you shy or keeps you away from social activities, this surgery may help restore your joie de vivre and encourage you to participate more in group settings.
Pro: Better Facial Balance
One reason people feel rejuvenated after rhinoplasty is that a skilled plastic surgeon can give better balance to your face by making your nose smaller, narrower, or differently shaped. For people who work on camera or are in the public eye frequently, like politicians or entertainers, this can be important. Does every photo or video of you make you cringe? Rhinoplasty surgery may be able to do what makeup and a different hairstyle cannot.
Pro: Easier Breathing
Some people consider rhinoplasty solely for the improvement it brings to their respiration, helping them snore less, take in more oxygen, and breathe less noisily. When they get a cold, it's less debilitating when the inside of the nose is structured properly.
What causes breathing problems that rhinoplasty can fix? Typically, it's a deviated septum, the wall between your nasal passages. When this isn't straight, it can cause you to have difficulty breathing evenly from both sides of the nose. A deviated septum can be present since childhood, or it can be the result of an accident or sports trauma.
We also see patients with overly large nasal turbinates, which are another type of structure inside the nose that can cause trouble. Your surgeon can shrink the turbinates at the same time as a rhinoplasty without it having any effect on the external appearance of the nose after surgery.
Pro: Correction of Deformities
Although many people have deviated septums, some have actual deformities on the exterior of the nose that are much more noticeable. Again, these can be congenital (since birth) or the product of trauma or disease. If you have a visible nasal deformity, like a dip, droop, or crooked nose, rhinoplasty may be able to remove or at least minimize it.
Pro: Relatively Simple Surgery
As far as plastic surgery goes, rhinoplasty is one of the easiest procedures we do. The operation itself is nearly always very quick. Recovery is typically easy, with minimal pain. Whether you only want to change your nose or are considering more comprehensive facial plastic surgery, rhinoplasty is less risky than other procedures.
Con: Potential for Surgical Complications
All operations have the possibility of complications, however. We screen patients carefully prior to surgery, but there is the potential for a reaction to general anesthesia, which is required for rhinoplasty. There can also be issues with bleeding and clotting, as well as the chance of infection.
Con: Downtime Required for Healing
You will need to take a few weeks to recover from rhinoplasty, during which time you will have limited physical activities and may not feel comfortable going out in public. Be prepared to take time off work and social outings for a bit, and if you're very athletic, you will have to forego sports while your nose heals. It can be tough to care for little ones during this time, too, if you need to rest.
Con: Possible Visible Scarring or Skin Thickening
We make every effort to leave our rhinoplasty patients with no sign of their surgery. But it's possible that you can have some slight scarring or thickening of the skin after your operation. This is something to discuss with your surgeon prior to committing to rhinoplasty since each case is different when it comes to results.
Con: Expense
In nearly all cases, rhinoplasty is not covered by health insurance plans and is considered elective surgery. Therefore, you must pay for the operation out of your own pocket. As well as the surgeon's fee, you will be required to cover pre-op screening, anesthesia, other hospital costs, and post-op care, like over-the-counter pain medications or help at home while you recover.
Con: Unrealistic Expectations
Although rhinoplasty can work wonders to improve your self-esteem or breathing, it's not a miracle. We don't want patients to think the surgery will completely change their lives.
We also caution rhinoplasty candidates to have realistic expectations about what can be achieved through surgery. You may have a photo of a celebrity's nose you want to imitate, but it may not be possible to duplicate given the shape of your own nose. And the nose you desire now should be one that ages well with your face, especially if you are only in your 20s or 30s now.
Schedule a Rhinoplasty Consultation With a Qualified Beverly Hills Plastic Surgeon
After reading through the pros and cons of rhinoplasty, do you still have more questions? Would you like an in-depth consultation to see if the surgery is right for you? Dr. Sarmela Sunder welcomes the opportunity to meet with you at our Beverly Hills office. Call 310-777-6679 today to schedule your appointment.