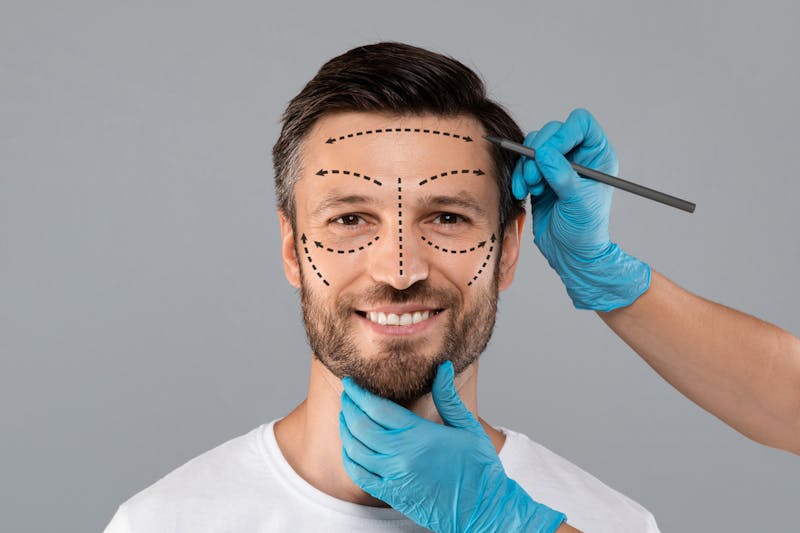 The number of cosmetic procedures has skyrocketed in the last five years. Most people want to achieve a youthful, smooth, and slim appearance. According to a report by ASPS in 2018, an average of 1.8 million people underwent various cosmetic surgery procedures to improve their appearances.
Cosmetic surgery's primary goal is to alter your body appearance and help achieve your desired appearance. A procedure such as a breast augmentation helps improve your breast's size, shape, and contour, ensuring that you have firm and beautiful breasts.
Cosmetic surgery can be an option if you don't want to live with your body flaws and insecurities. But it is imperative to understand this procedure's benefits and potential risks consciously.
What are the Pros of Cosmetic Surgery?
Improve your Appearance
You can undergo cosmetic surgery to look attractive and younger. Procedures such as rhinoplasty, butt augmentation, facelift, and breast augmentation help ensure you are likable and can eliminate your body flaws.
This procedure can be your option if you have any aspect of your body that is weighing you down, such as wrinkles, crooked nose bridge, sagging skin, or small breasts. Ideally, you will be able to align your current appearance with your most desired appearance.
Improves Self Esteem
If you are insecure about your looks, it can lead to low self-esteem and confidence. Body insecurities can lead to you struggling with issues such as depression and anxiety. Cosmetic surgery helps eliminate your body concerns, transform your appearance, and positively impacts your self-esteem.
Body satisfaction helps to improve self-worth and confidence. Body enhancements enable you to feel positive and quite confident about your body. Shun your body negativity by opting for cosmetic surgery.
Beneficial for Your Health
In addition to improving your appearance, cosmetic surgery has some health benefits. The reconstructive procedure can help address breathing, back pain, or weight-related problems.
Rhinoplasty is a procedure that helps to solve breathing problems. It can help to correct issues such as deviated nasal septum by opening the nasal passages—most patients who have undergone rhinoplasty report fewer incidences of snoring and breathing problems.
Notably, the weight of heavy breasts can cause strain to the muscles of the neck and back, leading to pain. Breast reduction can help improve posture and also minimize neck and back pain.
Sclerotherapy can also help to minimize the size of problematic veins. The procedure can help to improve your leg appearance and reduce pain.
Blepharoplasty is a procedure done to reduce excessive skin around the eyes. Unfortunately, sagging skin around your eyes can cause vision problems. The procedure is quite beneficial in helping you achieve a better look and eyesight.
What Are the Cons of Cosmetic Surgery?
Expensive
If you are considering cosmetic surgery, it is imperative to consider the hefty fees it attracts. You must consider three primary fees: anesthesia costs, surgical fees, and facility fees. Ideally, this surgery is considered a luxurious procedure, and most insurance covers will not cover the costs. Thus, the procedure might not be easily accessible to all people due to the high prices.
It May Not Meet Your Expectations
When undergoing cosmetic surgery, you have many expectations, such as lighter skin, a thinner body, bigger breasts, or a bigger butt. While some expectations can be achieved with the right surgeon, some are unrealistic.
Many issues can also occur during the procedure leading to some health problems. For instance, nerve injury can occur during a facelift, leading to paralysis.
Undesired Outcomes Can Result
You are probably considering cosmetic surgery primarily to achieve positive body enhancement and eradicate your flaws. In some instances, botched surgery can result in an appearance you had not anticipated. You can suffer new medical problems that would not have occurred if the surgery was not performed.
In other circumstances, you can achieve an unmoving appearance. For instance, there are instances where breast implants may seem appropriately placed for a client, only to end up being bigger for their body. The undesired outcome can lead to aesthetic concerns and frustration, affecting women's self-confidence and mental health.
Avoid the Potential Risks of a Cosmetic Surgery with a Professional
Botched cosmetic surgery can occur if done by unprofessional and inexperienced cosmetic surgeons. If you want to enhance your look and achieve beautiful results, contact Dr. Sarmela Sunder. She is, indeed, the leading cosmetic surgeon in Beverly Hills, California, and her experience performing the surgeries is unquestionable. Her reputation precedes her in the cosmetic industry. For more information about various cosmetic procedures, contact us, and our team will assist you in achieving your desired looks.