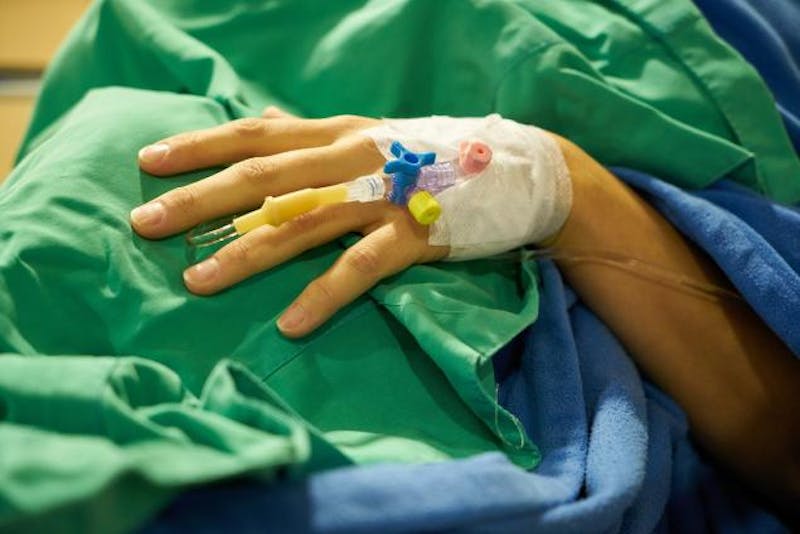 Rhinoplasty, aka a "nose job," is a common cosmetic surgery procedure today. It can boost self-confidence and transform your face. Here's how to speed up your healing process and ensure you get the best results possible.
Follow Your Surgeon's Instructions Carefully
After your rhinoplasty procedure, you'll be given discharge instructions. It is imperative that you follow this list to the letter to prevent post-op complications and get the nose you want in the end. Some common instructions for after surgery include:
Apply cool compresses under the eyes or to the cheeks (not directly over the nose) to relieve pain and swelling.
Do not blow your nose.
Take medications you have been prescribed and avoid those you have been told to temporarily discontinue if they interfere with clotting immediately after your procedure.
Sleep with your head elevated using several pillows, a wedge pillow, or a bed that lets you raise your head.
Don't wash your face or shower until your doctor tells you it's safe to do so.
Avoid wearing makeup over your surgical area until it's allowed.
Switch out your eyeglasses for contact lenses and wear a hat instead of sunglasses.
Stay away from strenuous activities and heavy lifting, including bending to pick up a toddler, until you've been given the green light.
Don't smoke (your surgeon probably won't do a rhinoplasty in the first place if you're a smoker).
Contact Your Doctor If Something Doesn't Feel Right
Your discharge instructions will also include signs of post-op complications, which while rare, are possible after rhinoplasty. Although you'll experience some discomfort as you heal, you shouldn't have any extreme pain or symptoms such as:
Shortness of breath, chest tightness, heart palpitations, or sudden sharp pain in the leg, which could indicate a blood clot or

pulmonary embolism

Severe itching, hives, or other signs of an allergic reaction
Swelling or bruising that doesn't resolve by the time your doctor says it should
Pus, fever, redness, an incision site that doesn't heal, or other

signs of infection

Dizziness, confusion, or impaired vision
Arrange for Help During Your Rhinoplasty Recuperation
As mentioned above, your activities will be restricted for some weeks after your rhinoplasty procedure. Your surgeon will give you a timeline for gradually returning to normal life after surgery, based on the type of surgery you had and your general health.
Meanwhile, it's smart to make plans for help right after your rhinoplasty. The first few days after surgery, you probably won't feel like doing much at all, so either stock your fridge with meals or have someone do the cooking for you. Likewise, you won't be up to household chores, walking the dog, driving, shopping, going to work, or managing kids for at least a week or two. You'll need someone who can assist you with these activities until you're better.
If you're worried about boredom, prior to your procedure, gather some books and magazines you've been meaning to read and make a list of movies and TV series you'd like to catch up on. Arrange for friends to come to visit once you're ready, or have someone come to your home to give you a manicure or foot massage.
Stay Hydrated and Maintain a Healthy Diet
Your body will need extra nutrients and good hydration to heal properly. One of the best things you can do for yourself after a rhinoplasty is to eat healthy meals with lots of protein, vegetables, and vitamins. Keep a water bottle handy, and drink from it regularly to ensure you're getting adequate hydration.
Avoid the Heat
Exposure to heat during the early part of your rhinoplasty recovery could make your swelling worse. Therefore, stay away from hot showers, saunas, steam baths, and extreme weather outdoors. Protect yourself from the sun, and once it's safe to do so, use sunscreen with a high SPF to protect your delicate surgical area, especially if you have any external scars, such as with an open rhinoplasty.
Understand the Rhinoplasty Healing Timeline
It can take a while for your rhinoplasty recovery to be complete. In fact, your new nose may not completely reveal itself until up to a year after your procedure. Here's a typical timeline for rhinoplasty healing:
Week 1 – your splints will be removed at the doctor's office, but you'll still likely have some swelling and bruising around your eyes.
Week 2 – most of your bruising and swelling should subside. You can usually resume light daily activities now.
Week 4 – your surgeon will likely give you permission to resume some more strenuous activities, such as cardiovascular exercise.
Week 6 – you can typically go back to lifting heavy objects, including resistance workouts, as well as wearing glasses and blowing your nose.
Months 3-6 – any numbness or odd sensation should resolve, and you should start to feel like you've never had a procedure.
1 year – the healing process is complete, and you'll see the full effect of your rhinoplasty procedure after everything has settled.
Choose Your Rhinoplasty Surgeon Wisely
One of the top ways you can increase your odds of having a smooth rhinoplasty recovery is to select the best surgeon possible for your procedure. You want a doctor who has performed rhinoplasty hundreds or even thousands of times, and you should choose a doctor who is board certified. Check out their before-and-after gallery, and avoid surgeons who over-promise results or who don't get outstanding patient reviews.
If you're in the Los Angeles area, Dr. Sarmela Sunder at Sunder Plastic Surgery is highly experienced in rhinoplasty procedures and is double-board certified. She welcomes the chance to consult with you on your rhinoplasty at her Beverly Hills office. Call Dr. Sunder at (310) 777-6679, or reach out online to schedule your appointment.