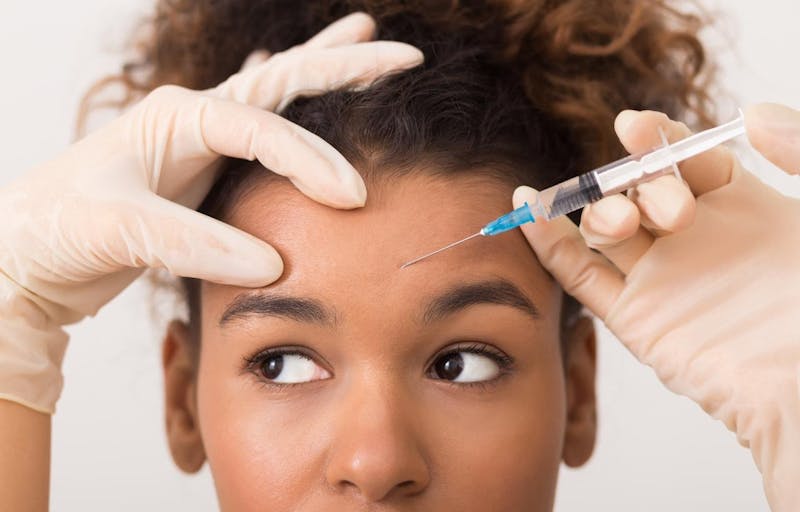 Botox is one of the most popular anti-aging injectables in the world. It has been used for three decades to relax muscles safely and effectively. Today, our aesthetic experts at Sunder Plastic Surgery in West Hollywood, CA are discussing the seven most incredible benefits of Botox to help you determine if this anti-wrinkle treatment would be a good fit for you.
7 Incredible Benefits of Botox
1. The Results Look Natural
One of the most advantageous aspects of Botox is the results of the treatment look completely natural. With the skilled hand of Dr. Sarmela Sunder, MD, the appropriate dose will be administered into several strategic points within the area targeted for treatment. Since the dose administered is customized based on each client's unique needs, you don't need to worry about your muscles freezing.
Excessive muscle contractions will cease, but you will still have a full range of motion in your muscles. In other words, your ability to emote or otherwise use your facial muscles will not be affected by this treatment.
2. Botox Treatment Results Become Apparent Quickly
Another incredible benefit of Botox is how quickly the results of the treatment become apparent. Individual results vary, but you can expect to enjoy the initial results of your treatment within three to four days.
With that being said, it takes time for the neuromodulator to bind to the motor receptors in your muscles and take full effect. You can typically expect to see the final results of your treatment to become apparent within 10 days of injection.
3. The Treatment Results Are Durable
Yet another exciting benefit of Botox is the durability of the treatment results. Again, individual results vary, but you can expect the ideal results of your treatment to last around four months. In other words, you will only need to come in for maintenance sessions three times annually. Another benefit associated with Botox is your ideal results will last longer if you receive regular treatments.
After several months of not contracting excessively, your treated muscles will become weaker. While this may sound like a bad thing at face value, it is highly beneficial. While your treated muscles will still function as they should, they won't tighten as much as they did before treatment. This means future dynamic (muscle-related) wrinkles won't appear. If you stop receiving treatment for a while, your wrinkles won't be as severe as they would otherwise be.
4. The Treatment Is Convenient
The fourth most incredible benefit of Botox is how convenient the treatment is. The injections only take a few minutes to administer, and there is no downtime following the treatment. Therefore, you can schedule your appointment on your lunch break and return to the office without needing to take any time off from work.
5. Botox Treatment Is Comfortable
You're not alone if you're wary of needles, but we can assure you Botox injections are not painful. If you receive this treatment without a topical numbing cream, you will feel a slight pressure as the injectable is administered.
However, if you are extremely wary of needles, Dr. Sunder applies a topical anesthetic to the treatment area before administering the injections. You may have to wait roughly 15 minutes for the skin to numb completely, but you won't feel any pain or discomfort during your session.
6. The Treatment Is Easy to Recover From
As noted above, there is no downtime required following your Botox treatment. That said, there are a few post-injection recovery steps you should take to care for your skin in the days following your treatment.
You'll receive a comprehensive guide to your recovery process during your initial consultation. However, the bottom line is you should sleep on your back for a few days after your treatment and avoid excessive heat and UV exposure.
7. The Treatment Is Safe for Most Adults
The seventh most incredible benefit of Botox is most people are considered good candidates. Dr. Sunder will review your medical history and current health to ensure you are a good fit for this injectable during your initial consultation.
Schedule Your Initial Botox Consultation Today
Botox offers a great number of benefits to individuals wishing to relax away from dynamic wrinkles. This treatment is neither painful nor uncomfortable, requires minimal preparation, and offers durable results that last for months.
If you're ready to erase your wrinkles and improve your self-confidence, contact us today at Sunder Plastic Surgery in West Hollywood, CA to schedule your initial consultation with Dr. Sunder. We look forward to helping you discover for yourself the incredible benefits of this safe, effective anti-wrinkle injectable.