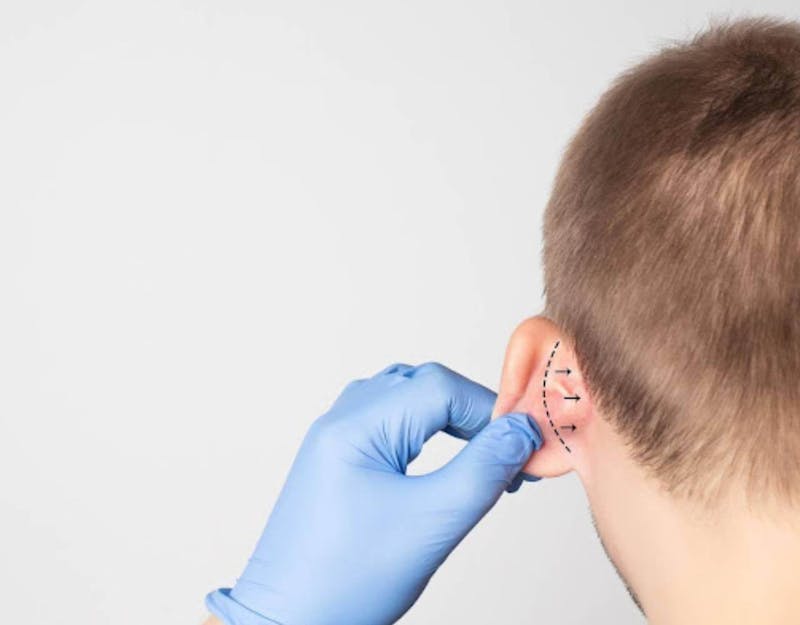 Whether you were born with misshapen ears or a recent injury has made you feel self-conscious about your ears, otoplasty may be right for you. At Sunder Plastic Surgery in Beverly Hills, CA, Dr. Sarmela Sunder, M.D. proudly offers this procedure to help children and adults alike feel more self-confident in their appearance. Today, we're dispelling seven of the most common myths surrounding this procedure to help you determine whether it is right for you.
7 Otoplasty Myths Dispelled
1. My Health Insurance Won't Cover Otoplasty
People often think they can't afford to get otoplasty, also known as ear pinning, because they think their health insurance provider will not cover the procedure. The fact of the matter is that insurance providers often consider ear pinning a reconstructive procedure. Health insurance plans vary, but don't discount the idea of getting this life-changing surgery on an assumption.
2. I'm Too Old for Otoplasty
Otoplasty is usually performed on children between the ages of five and seven, but that doesn't mean it is only suitable for children. In fact, adults often seek this procedure, usually following a motor vehicle accident or sports injury. However, there are also adults who seek an ear pinning procedure because they were born with misshapen ears and their parents never gave them the opportunity to have them fixed.
3. I'll Have to Spend the Night in the Hospital
Unlike some other procedures, there is no need to check into a hospital for an overnight stay after ear pinning surgery. In fact, this incredibly convenient outpatient procedure can usually be completed in just a couple of hours.
Typically, children who get this procedure are administered general anesthesia to keep them asleep and numb throughout the entire procedure. Adults usually receive intravenous sedation to keep them asleep and local anesthesia to numb the ear region. Once the procedure is complete and the anesthesia starts to wear off, you will be observed for a little while. After that, you are free to go home.
4. I'm in for a Long Recovery Period
Don't let the daunting thought of a long recovery period stop you from considering ear pinning. Your head will be bandaged for approximately two to three weeks, but that is the full extent of your recovery period. Some procedures have recovery periods that last for months. Other instructions you can expect after your ear pinning besides wearing your bandage include:
Sleeping with two pillows under your head for two weeks.
Sleeping on your back for two weeks.
Not resting your glasses on your ears for approximately two weeks.
Note, if your child is asking you whether they can get ear pinning, keep in mind that children normally only need five days off from school. Children are extremely resilient, and your child should be back on their feet and doing everything they used to do in just two weeks.
5. My Otoplasty Recovery Will Be Painful
People often worry that once the anesthesia wears off, they will be in a lot of pain. They also commonly worry that their recovery period will be painful. Luckily, this is a myth. Some people experience mild discomfort due to swelling during the first week or two of their recovery period. That said, this discomfort can be treated easily with over-the-counter analgesics.
6. Shrinking My Ears Will Impair My Hearing
Removing a bit of extra cartilage and skin from your ears will not affect your hearing in any way.
7. My Child May Grow Into Their Ears
If your child is at least five years old, there is not a good chance they will grow into their ears. By the time a child is five, their ears are approximately 80% of the size they will be when they reach adulthood.
While five-year-olds still have a lot of growing to do, growing a couple of feet is probably not enough for your child's ears to look proportionate with the rest of their body. Remember, your child's ears will continue to grow significantly until they reach adulthood.
Schedule Your Initial Otoplasty Consultation Today
We hope we've dispelled some of the most common misconceptions surrounding otoplasty. If you think you or your child could benefit from this procedure, we're here to help. Call us at 310-777-6679 or contact us online to schedule your initial consultation with Dr. Sunder if you are in the Los Angeles or Beverly Hills area. We can't wait to meet you and help you or your child on the path to ears you can feel self-confident about.