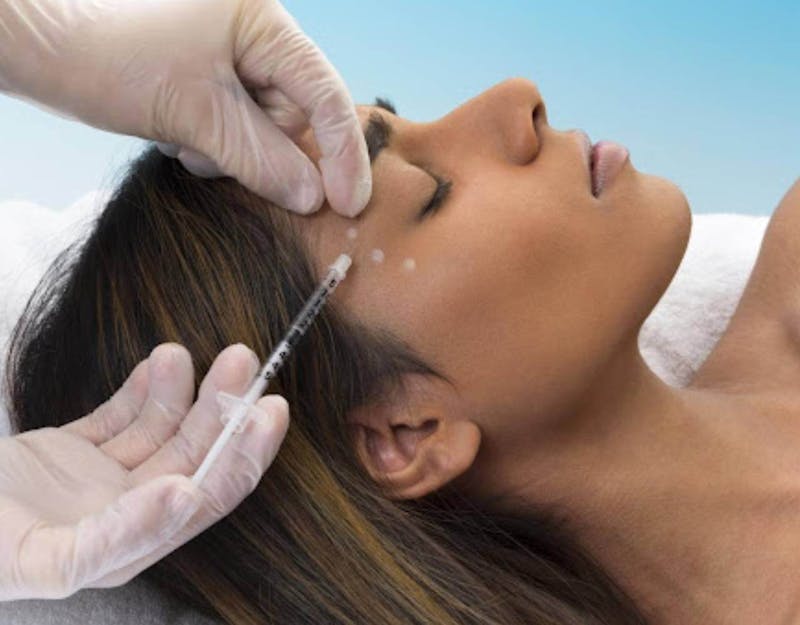 Botox is a popular injectable in the skincare world that can reduce the appearance of wrinkles and prevent future wrinkles from occurring. But what exactly is Botox, and what benefits does it provide?
What Is Botox?
Botox is a popular injectable cosmetic procedure that has been used since the '80s to reduce the appearance of wrinkles and prevent future wrinkling by relaxing the muscles in the face responsible for them. Botox has been widely used for decades as a safe and effective anti-aging treatment. Also, these procedures only take a few minutes and provide long-lasting results. You can expect to see results in 5-7 post-treatment.
What Is Botox Used For?
Botox is most often used to treat facial lines and wrinkles but also has other uses in the medical sphere. Popular uses for Botox include:
Forehead: Forehead lift
Upper lip: Smoker's lines
Bunny lines: Bridge of the nose
Mandibles: Bruxism treatment or to soften the jawline
Chin: Dimpling
Neck/Skull: Migraine
Platysmal bands: Tightening of the neck bands
Tip of the nose: To lift the tip
Hyperhidrosis: Excessive sweat
Who Benefits From Botox?
Many patients see benefits from the use of Botox. It is a great option for preventing wrinkles long-term by relaxing facial muscles. Botox can also be a great treatment for those who suffer from migraines and other conditions. You may be a great candidate for treatments if:
You have moderate to severe facial wrinkles.
The wrinkles are located in areas that Botox can treat, such as around or between the eyes, on the forehead, or around the neck.
You have realistic expectations for improvement.
Your general health is good.
You suffer from migraines and your doctor thinks Botox may help.
You suffer from excessive sweating.
Are There Alternatives to Botox?
There are several alternatives to Botox available. Some are new to the market, and some have been around for a while. They each work in slightly different ways, so it is important to discuss which option is best for you with a professional.
Dysport®
Dysport is very similar to Botox but provides different but similar results. It provides a "soft look," and you can expect to begin seeing results in as little as 3 days. Dysport is sometimes preferred over Botox for its more natural appearance around areas like the crow's feet due to its diffusion into the muscles.
XEOMIN®
While still a relatively new neuromodulator, Xeomin® can improve the appearance of moderate to severe frown lines between the eyebrows. Xeomin® is a good alternative for patients that have sensitivities to other wrinkle reduction treatments since there are no additives or extra protein in the formula.
Juvéderm®XC and Juvéderm Voluma® XC
Juvéderm® XC is an injectable filler made of hyaluronic acid, a naturally occurring substance that helps maintain the body's eyes, joints, and skin. In a gel form, Juvéderm® XC flows easily into the skin, creating a smooth, natural look and feel.
Juvéderm Voluma®XC is the first and only FDA-approved injectable gel to instantly add volume to the cheek area in order to correct volume loss or augment. It will create a subtle lift while contouring the mid-face area for up to two years.
Restylane® Silk
Restylane® Silk is fairly new on the dermal filler market and belongs to the hyaluronic acid family. It is best used for light wrinkles such as fine lines around the mouth and into the lips. Further, it can increase fullness in the lips and provides nearly instant results. It can be dissolved if needed and is non-animal-based and free from animal protein.
RADIESSE®
RADIESSE® is a wrinkle filler used to plump the skin to smooth out moderate to severe facial wrinkles. Further, RADIESSE® is popular for non-surgical rhinoplasty (nose shape correction), chin/pre-jowl augmentation, and cheek augmentation.
How Long Do Botox Injections Last?
Botox injections last around 3-4 months, so you will need a follow-up appointment about once per season. Some Botox alternatives may last longer, requiring less maintenance. Discuss with your doctor which treatment is right for you.
Sarmela Sunder, MD
If you're considering Botox or one of its alternatives, it is important to work with an expert you can trust. Dr. Sarmela Sunder is a double-board certified, fellowship-trained Beverly Hills facial plastic surgeon whose pioneering techniques have gained global recognition from her patients, colleagues, and the media. Contact us to schedule a consultation and see what Dr. Sunder can do for you.