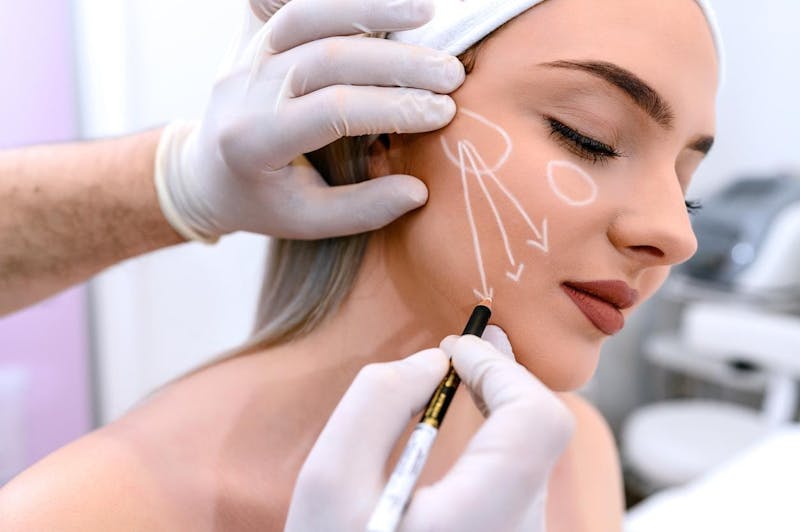 As we age, our skin starts to produce less collagen and elastin, supportive structures that are necessary to keep the skin looking young and healthy. Among the visible signs of aging caused by this reduced production include lines, wrinkles, and sagging skin. These problems usually first appear on the face and neck. A facelift at Sunder Plastic Surgery in Beverly Hills, CA corrects this. Here's what you need to know about this procedure.
What Are the Different Types of Facelifts?
Rhytidectomy
A traditional facelift, also known as rhytidectomy, involves the use of incisions hidden just above the temples in the hairline. These incisions usually go down around the ears and end in the lower scalp. This procedure is incredibly beneficial because it provides incredibly dramatic results. Specifically, it:
Eliminates lines, wrinkles, and folds

Removes excess skin from the lower face

Tightens loose muscle and skin tissue
Note, this procedure is designed to improve the appearance of the lower face. If you have concerns about the appearance of your upper face, you may also need an eye lift or a brow lift in addition to your facelift. Also, you may benefit from having a neck lift performed at the same time as your rhytidectomy if you are concerned about loose, sagging neck skin or excess tissues.
Mid-Facelift
If you are concerned about the appearance of your cheeks, there is a very good chance that a mid-facelift will benefit you. This procedure involves the use of small incisions hidden just above the ears in the hairline. Also, incisions will be made inside your mouth during this procedure.
The primary benefit of this procedure is the lifting of loose, sagging cheek skin. However, we can also improve the appearance of your cheeks by repositioning your cheeks' fat pads for a more youthful appearance and more attractive cheekbones.
Mini-Lift
A mini-lift improves the appearance of the jowls and neck by removing excess skin and muscle tissues. However, the primary difference between these two procedures is a mini lift involves the use of much smaller incisions than a traditional facelift.
Due to the minimally invasive nature of a mini lift, the recovery period is far shorter than the recovery period required following a traditional facelift. In fact, some people refer to a mini-lift as a "weekend facelift" because if the procedure is scheduled on a Friday, it is possible to return to work and other usual activities the following Monday. This makes it ideal for busy women who don't have the time to spend several weeks in recovery.
Butterfly Lift
A butterfly lift is a proprietary anti-aging procedure that is minimally invasive, requires no incisions, and leaves no scars. There are many minimally invasive treatments to reverse the signs of aging like laser therapy and injectable dermal fillers. However, they don't provide results that last as long as a butterfly lift. This proprietary procedure involves encouraging the client's skin to produce extra collagen.
There are many benefits of this procedure, including its convenience. It can usually be completed in only an hour, there is almost no downtime required, and there is no need for anesthesia.
What Are the Benefits of a Facelift?
We've already touched on many of the benefits of a facelift, including the removal of excess tissues and the lifting and tightening of loose, sagging tissues. However, we would like to highlight one of the most compelling benefits of a facelift. The results of a facelift are incredibly durable. Specifically, you can expect the results of rhytidectomy to last for 10 to 15 years depending on how well you care for your skin after your procedure.
If you opt for a mini-lift, your results last for up to 10 years. However, they may start to fade after five years. However, regardless of the facelift you opt for, your results last far longer than the results of injectable dermal fillers or other anti-aging techniques.
Discover How You Can Turn Back the Hands of Time With a Facelift
Do you wish that you could reverse the signs of aging from your lower face? If so, rhytidectomy may be right for you. If you are worried about sagging cheeks, a mid-facelift may be more appropriate for you. Regardless of the scope of your concerns, we can help. Contact us today at Sunder Plastic Surgery in Beverly Hills, CA to schedule your initial facelift consultation. We look forward to helping you reverse the signs of aging for over a decade.