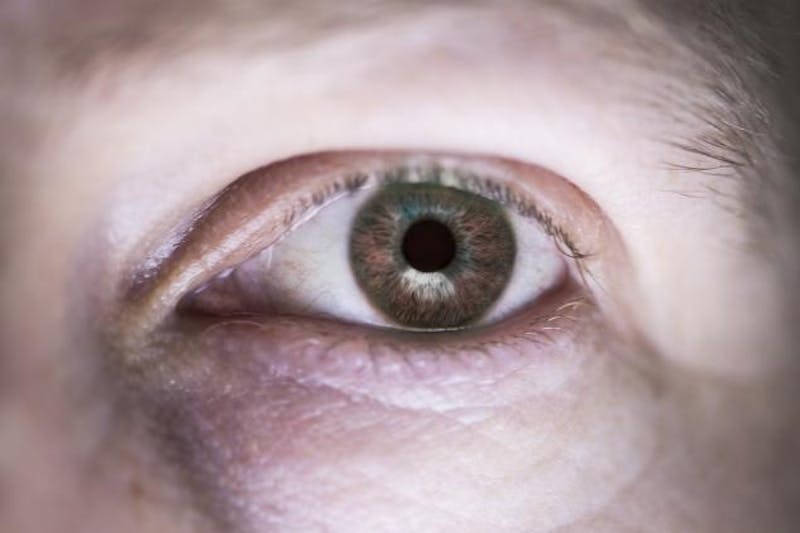 Blepharoplasty is one of the most common surgical procedures being performed today. If you have considered this procedure, here's an overview of what you need to know, including the pros and cons of blepharoplasty, so you can decide if it's an option for you.
What Is Blepharoplasty, and Why Do People Choose Blepharoplasty?
Blepharoplasty is a type of eyelid surgery to correct facial deformities or fight signs of aging. Sometimes it is used to restore symmetry to the face, such as in cases of ptosis. The eyelids are one of the first places to show the effects of aging, and since your eyes are so prominent, aging there is quite noticeable. Common reasons patients cite for undergoing blepharoplasty include:
Saggy or baggy eyelids due to age and/or genetics
Excess skin in the eyelid area
Hollowness around the eyes
Impaired vision
In some cases, fat can be removed or repositioned for a more desirable look.
What Are the Different Types of Blepharoplasty?
There are two basic kinds of blepharoplasty:
Transcutaneous blepharoplasty, performed on the upper lid or lower lash line to remove excess skin and allow for better contouring
Transconjunctival blepharoplasty, where fat is removed from the lower eyelid
It's not uncommon to combine both types of blepharoplasty in one procedure in order to obtain the best results.
What Are the Pros of Blepharoplasty?
A natural, refreshed look
When you choose the right plastic surgeon, blepharoplasty can give you a more youthful, rested appearance without the drastic changes that come with more involved procedures. Our goal at Sunder Plastic Surgery is always to give you the most natural results possible, so no one would even guess you had the procedure done.
Whether you currently feel that you look tired, angry, or older than your years, you'll be pleased with the subtle transformation blepharoplasty brings. And if your vision has been impaired by sagging skin or if you have one eye that's dissimilar to the other, you will likewise appreciate having your sight and facial symmetry restored.
Easily customized to your needs
Blepharoplasty is a procedure that can be tailored to your unique needs. You can do one eye, both eyes, the upper lids, the lower lids, or both. If sagging is worse on the left eyelid, for example, more skin can be removed there than on the right side.
Quick recovery
In most cases, recovery from a blepharoplasty procedure is quick and relatively painless. You don't have to schedule a lot of downtime afterward. Two weeks is typically the maximum healing time recommended, although many people return to work and daily activities soon — as quickly as three to seven days later.
Before your procedure, you'll be given instructions about the pre- and post-op period, which should be carefully followed for the best possible outcome. Here's what you should expect post-operatively:
You'll be advised to apply lubricating drops or ointment as well as cold compresses to minimize side effects and speed healing.
Sutures (stitches) are typically removed three or four days after the procedure.
Expect swelling and other side effects to resolve in about two weeks.
Avoid wearing contact lenses and eye makeup for two weeks after your surgery.
Wear sunglasses in bright light and when outside for UV protection.
Be sure to apply

sunscreen

on your incision site to prevent hyperpigmentation there.
Are There Disadvantages to Blepharoplasty?
Temporary side effects
As mentioned above, there is some swelling that will take place with blepharoplasty, and it can take a few weeks for it to subside. Also, your incision sites can be irritated during that time while they heal.
Patience required for results
Your full results won't likely reveal themselves until at least several weeks after your procedure. It's important to have realistic expectations for the immediate post-op period.
Aging continues
Blepharoplasty does not halt the aging process; it merely lets you catch up with aging so far. Your eyelids may experience sagging in the future, especially if you are genetically prone to this trait. You may be fine with that at an older age, or you may desire a second procedure years later.
Disappointment with the wrong surgeon
Selecting the wrong surgeon to perform your blepharoplasty can lead to worse disappointment than having unrealistic expectations. You want someone who has done blepharoplasty many, many times and has a skilled hand to achieve natural-looking results. You don't want a doctor who will remove too much skin on the upper eyelid or too much fat on the lower eyelid.
Do You Need Anesthesia for Blepharoplasty?
Usually, blepharoplasty is performed under local anesthesia as an in-office procedure. This makes it a more accessible procedure for many people, including those for whom general anesthesia is problematic. However, some patients prefer to be relieved of any anxiety by electing for a general anesthetic, and general anesthesia is also commonly used for transconjunctival blepharoplasty. Each upper and lower portion of the procedure takes about one hour.
Can Men Get Blepharoplasty Surgery?
Yes! Men can certainly have a blepharoplasty procedure. But you want to make sure you choose a surgeon who has worked on male patients before. Male and female eyes are different. A careless surgeon can make a male eye too rounded or the brow look too high, giving the patient a feminine look, which is generally not the desired effect.
Are You a Good Candidate for Blepharoplasty?
Now that you have read the pros and cons of blepharoplasty, should you get this procedure? If you can check off the list below, you might be a good candidate for an eyelid lift:
Non-smoker
In good overall health
Have no serious eye conditions
Possess healthy facial tissue and muscle
Have realistic expectations about healing and results
Can follow instructions for pre- and post-op care
Schedule Your Consultation for Blepharoplasty
Do you have more questions about blepharoplasty or want to talk in more detail about how the procedure would work for you? Schedule an appointment for a consultation with Sunder Plastic Surgery. Call us at our Beverly Hills office at 310-765-5110, or reach out online to let us know how we can help.