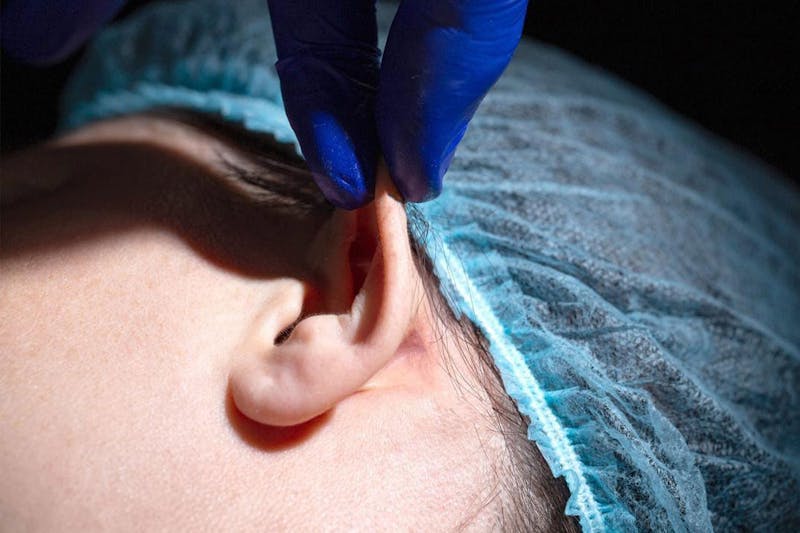 The average size of a human ear is about 2 centimeters. However, there are cases where people have more prominent ears than the average size. It can result from physical injuries or natural factors (born with abnormally prominent ears). Whether a person was born with a congenital anomaly or sustained in due time, the effects can be devastating. This may result in loss of confidence and lowered self-esteem. As a result, most people usually opt for otoplasty to improve the appearance of their ears.
In 2018, it was reported that over 23,000 otoplasty surgeries were conducted in the United States. What makes this cosmetic surgery so popular? Does it work? What can you expect during an otoplasty? Find out everything you need to know about otoplasty in this article.
What Is Otoplasty?
Otoplasty refers to a specific type of cosmetic surgery aimed at improving different aspects of the ears. When you undergo an otoplasty, the plastic surgeon can adjust the size of your ears, reposition them, or shape them to your desires.
Also referred to as cosmetic ear surgery, otoplasty is performed on the visible parts of your ear, scientifically known as the auricle.
Folds of cartilage form the majority of the auricle. From birth, the cartilage folds continue to grow as you grow. However, when the cartilage grows to abnormal sizes, an otoplasty resizes, positions, and shapes the affected ears.
Types of Otoplasty
Today, we have several types of cosmetic ear surgery. They include:
1. Ear Pinning
The main aim of ear pinning is to draw the patient's ears close to the head. It is suitable for people who have their ears prominently sticking out from their head sides.
2. Ear Reduction
People with abnormally bigger ears have a condition known as macrotia. Further, anybody with this condition can undergo an ear reduction otoplasty to reduce the size of their ears.
3. Ear Augmentation
Some people might have small ears that have not developed well. Ear augmentation is a type of cosmetic surgery that can be used to correct this situation by resizing the auricle.
The Benefits of Otoplasty
People who choose to undergo otoplasty do so because of the following benefits that come with the surgery:
1. Refines the Size of the Ears
Whether you have abnormally big ears, underdeveloped ones, or the ones that protrude from the side of the head, otoplasty corrects that. Prominent ears can make you uncomfortable and kill your confidence. Fortunately, otoplasty gives you a way out.
2. Correct Ear Asymmetry
Asymmetry can be caused by either physical injuries or complications during birth. Either way, you can rely on otoplasty to correct the asymmetry by either reconstructing the missing ear or restoring the image of the affected ear.
3. Reshape the Earlobe
As you grow, you might notice that your earlobe has begun to show signs of wear and tear, especially if you love wearing large and heavy earrings. The extra weight on the ear lobe can cause overstretching or tearing.
Fortunately, otoplasty can be used to refine your earlobe. During the surgery, the plastic surgeon removes the top layer of the earlobe's skin. Then, the surgeon repositions the remaining tissue. After the surgery, your ear will look more natural and normal again.
Are You a Candidate for Otoplasty?
The best way to tell whether you are a candidate for cosmetic ear surgery is by visiting a specialist. While at it, consider a facial plastic surgeon that has been certified and specializes in creating natural-looking ears.
After examining the condition of your ears, the doctor will determine what type of otoplasty is right for you. Schedule an appointment to have "perfect ears" again in no time.
What to Expect
As aforementioned, you will require a consultation meeting with your doctor before the surgery is performed. During this meeting, you should expect the doctor to look into your medical history, examine the state of your ears, discuss the procedure itself, and answer some questions that the doctor might have.
Find a Specialist in Beverly Hills, CA
Dr. Sarmela Sunder is one of the best female facial plastic surgeons practicing in Beverly Hills, CA. She is prominent for her face and skin procedures for patients both in Los Angeles and the world at large. Dr. Sarmela is certified by the American Society of Plastic Surgeons and is well-experienced in every type of otoplasty.
Contact us for a facelift, neck lift, rhinoplasty, and any other form of plastic surgery. Book an appointment with Dr. Sarmela Sunder today to experience the best otoplasty services. You can also go through our blog for more information and updates about our services.