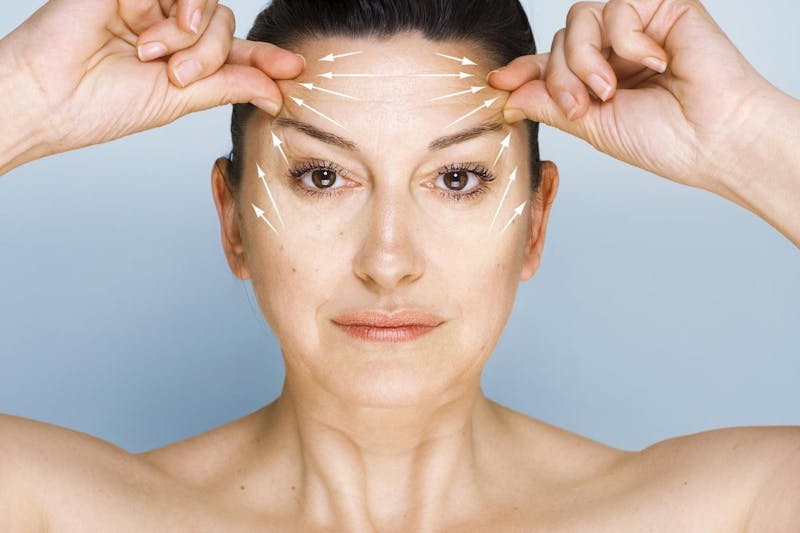 A brow lift otherwise referred to as a forehead lift, is an anti-aging procedure designed to restore a youthful countenance to the upper face. Depending on your unique aesthetic goals, you may benefit from a full or mini brow lift. Today, we're discussing what exactly a brow lift is and the seven incredible benefits associated with the procedure.
What Is a Brow Lift?
A brow lift is a procedure that may entail the removal of excess skin. However, it primarily involves tightening the loose muscle and skin tissue in the upper face region. A full brow lift lifts both laterally and frontally. This procedure is usually recommended for people with moderate-to-severe aesthetic concerns in the upper face region.
Contrastingly, a mini brow lift, also known as a temporal lift, only lifts the brows laterally. A mini brow lift is most appropriate for people looking to remove a small amount of excess skin, elevate the upper eyelids, and smooth deep forehead folds. It also elevates and reshapes the eyebrows, tightening the loose muscle and skin tissue.
7 Incredible Benefits Associated With This Procedure
1. It Provides Long-Lasting Results
One of the most compelling benefits of brow lifts is that they provide results lasting for 10 to 12 years. In some cases, the results of this procedure can last 15 years. Other anti-aging solutions only provide results that last approximately four to six months.
2. It Can Eliminate Crow's Feet and Other Wrinkles and Folds
Crow's feet can be difficult to treat. That said, rest assured a brow lift eliminates your crow's feet completely. A forehead lift also erases other hard-to-treat wrinkles and folds, including nasolabial folds, glabellar lines, and deep forehead folds. Erasing these lines, wrinkles and folds will make you look years younger, friendlier, and more attentive.
3. It Restores Your Natural Eyebrow Arches
Have you noticed that your eyebrows have sagged significantly over the years? This is a natural part of the aging process, but you don't have to live with it. Sagging eyebrows can make you look older, angrier or more tired than you are, affecting relationships with your friends, loved ones, and coworkers.
A brow lift can restore your natural eyebrow arches by lifting the drooping muscle and skin tissue responsible for changing the shape and elevation of your eyebrows.
4. It Requires Minimal Recovery
Some cosmetic procedures require an extensive postoperative recovery period. However, you don't have to worry about a long, difficult recovery following a forehead lift.
You should expect to feel exceptionally tired during the first 24 hours post-op, but this is just a natural side effect of the anesthesia administered to keep you comfortable. While you may need to take seven to 10 days off from work to recover depending on the scope of your procedure, you may be feeling fine after two or three days of rest.
5. A Brow Lift Can Improve Your Vision
Depending on the scope of your eyelid drooping, your vision can be impaired significantly. This doesn't just affect your appearance. It can also take away your independence.
If your vision is impaired, you can no longer drive. Additionally, it can be nearly impossible to enjoy your favorite hobbies, like reading and watching movies. A full forehead lift can remove excess eyelid skin and lift drooping eyelids so you can restore your vision.
6. It Can Correct Asymmetry
It is surprisingly common for people to experience asymmetry as they age. If one of your eyebrows is drooping lower than your other eyebrow, rest assured a forehead lift can restore symmetry to your upper face in addition to all of the other cosmetic benefits it offers.
7. Combine It Easily With Other Procedures
While a brow lift improves the appearance of the upper eyelids, the procedure does not include the lower eyelids. Luckily, a forehead lift can conveniently be combined with other cosmetic procedures, such as lower blepharoplasty, to address all of your cosmetic concerns.
Book an Initial Brow Lift Evaluation Today
If you are ready to eliminate crow's feet, elevate your eyelids and restore the natural arch of your eyebrows, a brow lift may be right for you. To determine whether you are a good candidate for this anti-aging procedure, contact us today at Sunder Plastic Surgery in West Hollywood, CA. Dr. Sunder will review your aesthetic goals and medical history to tailor a treatment plan that will help you achieve all of your goals.