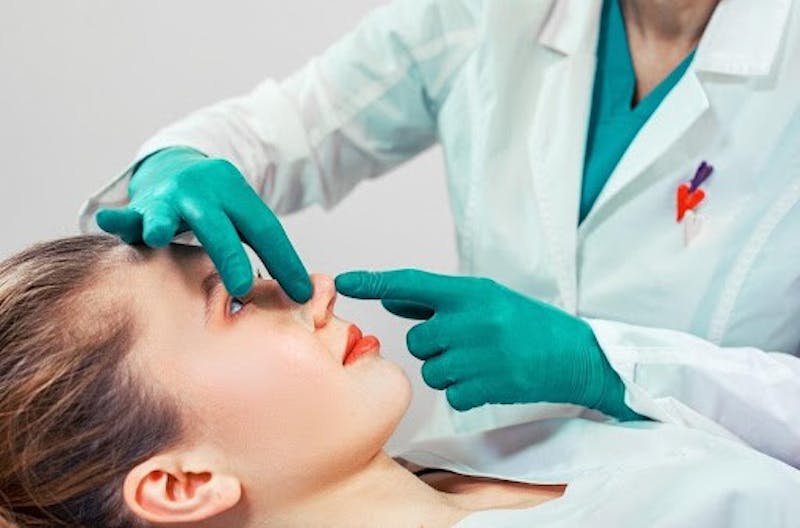 You don't have to feel self-conscious about your nose. You don't have to worry about people noticing the size or shape of your nose rather than the contours of your cheeks, your radiant, even skin tone, or the smoothness of your skin. With rhinoplasty at Sunder Plastic Surgery in West Hollywood, CA, Dr. Sarmela Sunder, MD can correct cosmetic and medical concerns stemming from the structure of your nose. Today, we're indeed looking at the top four benefits of this procedure, who qualifies for this procedure, and more.
Am I a Good Candidate for Rhinoplasty?
You may be a good candidate for rhinoplasty if you are concerned about the size, shape, or functionality of your nose. That said, an ideal candidate must have realistic expectations about the process, including:
Required preparation steps

The procedure itself

The recovery process

Results
During your initial consultation, Dr. Sunder will assess your current health, discuss your health history, evaluate the structure of your nose, and talk to you about the goals you are trying to achieve. This information will allow her to determine whether you qualify for this procedure. If you qualify, she will also thoroughly explain to you everything you need to know about the entire process. This will allow you to determine whether rhinoplasty is a good fit for you.
Top 4 Benefits of Rhinoplasty
1. It Can Improve Breathing
Many people seek rhinoplasty to improve the shape or size of their nose. Some people seek this procedure to correct their nose after a sports injury or motor vehicle accident. That being said, one of the most impressive benefits of this procedure is that it can be used to improve breathing.
Breathing is improved by altering the shape of the nose so proper drainage can occur. Additionally, nasal airflow is restored during this procedure. Moreover, if you have a deviated septum that is causing such issues as sleep apnea, that can be corrected by rhinoplasty, too.
2. It Can Improve Sleep
Another incredible benefit of rhinoplasty is it can improve the quality of your sleep. While it is not a substitute for seeking counsel from a sleep specialist, you may find you sleep much better when you can breathe consistently throughout the night, regardless of the position you sleep in. What's great about this is that quality sleep plays a significant role in virtually every facet of your life.
When you don't get quality sleep, you may consume foods and beverages that are high in unhealthy fats, sugars, and caffeine. This may give you a temporary boost of energy to get ready for work, but it also results in a significant energy crash later in the day. This can result in a vicious cycle of energy drinks and sweet foods. Poor sleep can also cause such problems as:
Mood instability

Difficulty forming new memories

Difficulty recalling long-term memories

Fatigue

Difficulty concentrating
The ability to breathe while you sleep may reduce or eliminate a lot of these problems, drastically improving your quality of life.
3. It Can Correct Cosmetic Issues
As noted above, many people seek rhinoplasty for cosmetic purposes. Here is a brief summary of some of the aesthetic concerns this procedure can correct:
Large or small nose

Long or short nose

Wide, bulbous, or drooping tip

Over-projected tip

Under-projected tip

Crooked nose

Wide nostrils

Lastly, low or high nasal bridge
Make sure to advise Dr. Sunder on all of your nose-related medical and cosmetic concerns. This procedure is often used to correct several aesthetic concerns in one convenient procedure.
4. It Is Convenient
Yet another incredible benefit of rhinoplasty is its convenience. Typically, this procedure takes a mere three to four hours to complete. Dr. Sunder will give you a more accurate estimation regarding how long your procedure will take during your initial consultation. Among the factors that affect how long rhinoplasty will take include the technique used and the number of corrections being made to the structure of your nose.
An open (external) procedure typically takes longer than a closed (endonasal) procedure. The scope of the corrections you are seeking and your personal preferences are among the factors that will determine whether an open or closed rhinoplasty is right for you.
Learn More About Rhinoplasty
There are many benefits of rhinoplasty, including breathing improvement, improved sleep quality, and the correction of over a dozen cosmetic concerns. If you think this procedure could benefit you, please don't hesitate to reach out to us at Sunder Plastic Surgery in West Hollywood, CA to schedule your initial consultation with Dr. Sunder. We look forward to seeing you soon!