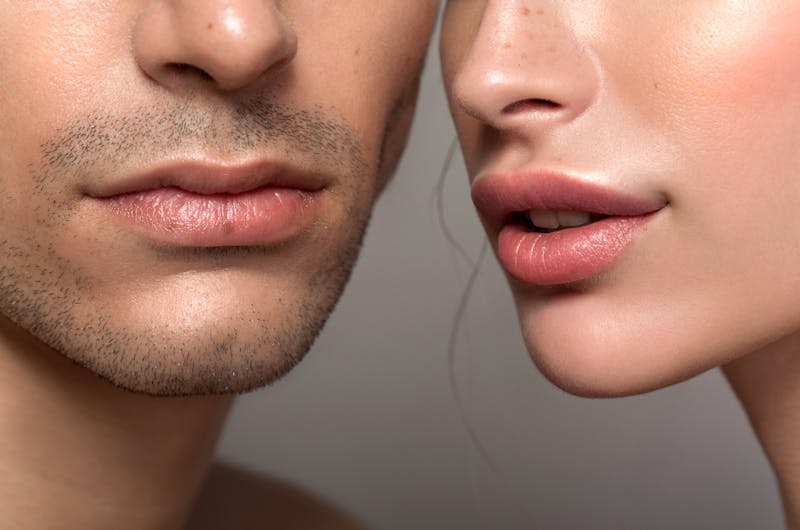 When addressing concerns regarding your lips, the approach is not one-size. There are some ways to reach your desired goal, such as lip lifts and lip plumps. But before you call your favorite plastic surgery doctor, it's important to know the difference between lip lift and plump.
In this post, you will find the difference between the two treatments and how each one can help you achieve your desired goals. Keep reading.
What Is a Lip Lift?
A lip lift is a minimally invasive surgical procedure performed in the skin between the lip and the nose, lifting it a bit such that more of the pink section of your lips is showing. As a result, your mouth looks a bit fuller and taller. This procedure is also known as central lip lift.
There are various types of lip lift procedures, and all of them are performed in an outpatient setup. They include:
Subnasal bullhorn: It is suitable if you want to hide a scar from a lip lift procedure and define the top lip. During this procedure, the plastic surgeon makes an incision under the edge of your nose, then pulls the skin at the top and corners of the lip. This makes the scar barely visible.
Direct lip lift: This procedure involves removing some skin above the red part of your top lip, resulting in a more defined upper lip. However, it leaves a noticeable scar.
Corner lip lift: If you don't like your downward-curving mouth, you can go for a corner lip lift. In this procedure, the surgeon removes the skin from the corners of the lips, giving them a more upward-curving appearance.
When Is a Lip Lift Suitable?
The lip lift procedure isn't suitable for everyone. It is suitable for candidates with a large amount of space between the nose and the top lip. The thickness of your lips doesn't matter much when it comes to lip lift. For example, if you have thin lips but have a small space between the nose and the upper lip, a lip lift procedure is most likely not suitable for you.
The Benefits of Lip Lift
If you wish to boost your lips, these are the amazing benefits of going for a lip lift.
Get Fuller Lips
Full lips are enticing, attractive, and a sign of youth and sensuality. Although dermal fillers can plump your lips temporarily, a lip lift procedure widens your upper, resulting in a permanent enhancement.
A Youthful Look
It is not just fullness that makes your lips have a youthful look. Also, their shape plays a part, and a lip lift procedure can enhance it. Depending on the natural form of your lips and what you want to achieve, this procedure can accentuate a rounded upper lift (like Kylie Jenner) or a Cupid's bow (like Taylor Swift).
What Is a Lip Plump?
These lip products are known to give your lips a plump effect. Lip plumper is usually available in the form of regular lip gloss or cream. These products are also available in various colors; you can wear them as lip gloss or lipstick.
Lip plumper products contain ingredients that make your lips appear swollen and fuller. Also, plumper products used as lipstick have a shimmering ingredient that gives shine to your lips.
Does Lip Plumper Work?
Most lip plump products have a natural ingredient that doesn't pose any threat to your lips. Many consumers who have used lip plumper have been satisfied with their effectiveness. However, you have to purchase quality products to get better results.
How lip plumper works
Once you apply the lip plumper, you will feel a stingy sensation. This effect is because of the presence of chemical irritants that are known to enhance blood flow in your lips. This results in your lips becoming plump and swollen. However, the amount of irritants present depends on the product.
Benefits of Lip Plump
No Injections
A lip plumper product will save you from getting injections and chemical substances used in fillers (which usually have impermanent outcomes). Also, you must undergo the procedure every few months to maintain the desired effect. However, this isn't the case with a lip plumper product, since it is completely safe and painless.
Saves You Money
As you already know, cosmetic procedures can be expensive, and they can range from $500 to $1000 for every treatment. Don't forget, the treatment does not last forever, so you'll have to pay the same amount after six or twelve months. But this isn't the case with lip plumping. It is budget-friendly. Purchasing a lip plumper product will cost you a small fraction of what you would have paid for an office procedure.
Lip Lift vs. Lip Plump: Enhance Your Lip Appearance With Sarmela Sunder MD
As you can see, there is a major difference between lip lift and lip plump. Regardless of the treatment you choose, it's important to have an expert you can trust on your side. That's where Dr. Sarmela Sunder comes in. Dr. Sunder is a trained and certified professional in Beverly Hills who offers various cosmetic procedures for people who want to enhance their appearance. So, contact us to book a consultation today.