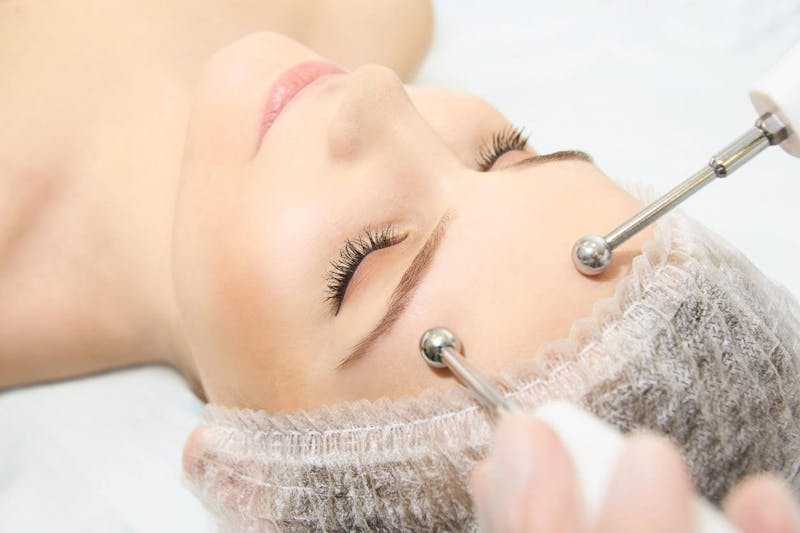 One of the common symptoms of aging is developing loose skin. Indeed, as you grow older, your body fats reduce, which causes your skin to wrinkle. To solve the issue of loosened skin, you can opt for skin tightening. If you are interested in skin tightening, you need to understand the difference between non-surgical and surgical procedures.
Comparing the two procedures to tighten your skin will help you choose the best for you. Here are the differences between surgical and non-surgical procedures:
Non-Surgical Skin Tightening
It is a treatment that involves stimulating collagen production from your skin. Stimulation of collagen, indeed, helps the skin area to tighten. This treatment targets the wrinkled part of the skin, and non-surgical procedures can be done in two ways: using at-home devices and in-office procedures.
At-home device treatment involves using ultrasound therapy. The ultrasound waves travel deep into the skin to stimulate collagen production. Then, you can purchase the devices from online stores and cosmetics shops. Common ultrasound therapy devices known for face treatments are Exilis, Thermage, Velashape, and Thermalift.
A trained provider does in-office procedures. Further, this treatment procedure requires appropriate radiofrequency waves to the skin area you need to tighten. For this procedure, you'll not need time for recovery. Radiofrequency treatment needs you to take multiple sessions for you to achieve results. Normally, it'll take four months for you to achieve the full effect.
Side Effects
The side effects of non-surgical skin tightening procedures range from mild to moderate: soreness, swelling, bruising, tingling, and redness. When a trained practitioner treats you, the chances of serious complications are reduced. The treatment will provide you with temporary results, which may last for 2-3 years.
If you're going to perform non-surgical skin tightening at home, you must ensure it's safe. Check the ultrasound devices for efficiency, and be sure to consult your doctor. If anything was to go wrong, you would be in serious danger since you're at home. You could do well with surgical skin tightening performed by a professional in a hospital.
Surgical Skin Tightening
Surgical skin tightening is an example of plastic surgery that helps tighten loose skin. If you are aging and want to look younger, it's the most appropriate skin tightening procedure for you. Indeed, one of the common surgical procedures is the facelift, used to tighten your skin around the face and neck. A trained and certified plastic surgeon should conduct this treatment. The expert surgeon will also apply procedures that minimize after-surgery complications. They will also check your medical status and determine whether you are fit for any skin tightening processes.
During the surgical treatment procedures, surgeons use anesthesia and sedatives, which help reduce pain in patients. You need to know that surgical skin tightening involves adverse side effects that may include: swelling, bruising, hematoma, numbness, nerve injury, infections, hair loss, hypertrophic scars, and injury to the skin glands, and changes to skin contouring.
The Results
If you are looking for immediate and permanent results after skin tightening treatment, you need to consider surgical procedures. This treatment involves the removal of excess fats from the skin. After skin tightening surgery, you'll need to take time for recovery, which may be 2-4 weeks for facelifts. You also need to maintain a skin care regimen and avoid excessive physical activities.
Surgical procedures will provide long-lasting results despite many side effects and more time for recovery. If you're in Beverly Hills, you can consult Dr. Sunder for non-surgical plastic surgery treatment. She is an expert on plastic surgery for the chin, face, nose, and ears. Like any other surgical procedure, surgical procedures may come with various potential risks. The knowledge of these risks is important because it helps you and your doctor to prepare for them, or even forestall them.
Surgical Skin Tightening Risks
These risks include:
• Infections: A patient may suffer infection during or after the surgery, especially if they are prone to septic tendencies. But professional surgery by a well-trained and experienced surgeon, such as Dr. Sunder, takes place in a heavily sterilized environment, reducing chances of infections.
• Certain complications: Some patients may suffer cardiac complications or blood clots after the procedure. Further, a professional surgeon checks the patient's medical history and condition before embarking on the procedure to minimize the chances of such complications.
Conclusion
Before deciding on the procedure for skin tightening treatment, you will need to analyze the differences between non-surgical and surgical procedures. It will be best to consider the benefits of each procedure. If you want a youthful look as you age, you can consider surgical treatment procedures. You need to consult a certified expert to recommend the right procedure. Contact us today for more information.