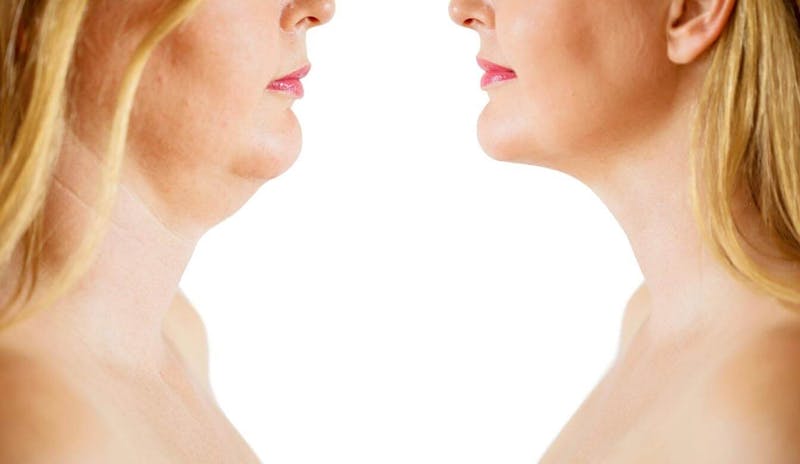 The work of the neck is to hold your head in position- it is the most notable feature. However, your neck plays other vital roles. For instance, slender necks provide women with a feminine appearance, while sculpted and strong necks enhance men's attractiveness. The interior parts of the neck are responsible for giving smooth passages for both air and food that are important for our survival. Nevertheless, as you age, gain weight, or undergo different genetic processes, you might find yourself developing an unwanted fullness in the areas under your chin (submental fat). In cases where dieting and exercising can't eliminate this fullness, another solution is needed- submental liposuction. Here, we look at what submental liposuction is, analyze its benefits, and tell you where to find the best submental liposuction services.
What Is Submental Liposuction?
Submental liposuction refers to the process of removing excess fat from the areas around the neck through a tiny incision. The main purpose of this procedure is to establish a distinction between the jawline and the other parts of your neck.
Both men and women who have submental fat exhibit characteristics:
Diminished jawline definition

Low self-esteem

Laxity on the jowls and neck

A heavier appearance, even if the patient is not overweight.
The Benefits of Submental Liposuction
Many patients prefer this minimally invasive solution because:
It Helps to Remove Excess Fat From the Chin and the Neck
This is understandably the most significant advantage of undergoing submental liposuction. In some cases, the formation of fat in the areas around the neck and chin results from genetic issues. With that in mind, it is not easy to treat this condition by dieting and exercising alone; submental liposuction is needed.
While there is a widespread belief that only people in their 40s, 50s, and 60s are suitable for neck liposuction, it is not always the case, especially if genetic components are involved. If anything, the neck is one of the toughest places to burn extra fat through exercise. This makes submental liposuction the most viable option.
It Is Safe
Neck liposuction is a minimally invasive cosmetic procedure. This means that it is safe, and you do not have to worry about the negative side effects or have the anxiety that comes with major surgery.
In most cases, the removal of fat from the regions around your neck can affect the appearance of your neckline or affect it negatively. Fortunately, submental liposuction ensures that your neckline remains as natural as possible.
This cosmetic procedure works in the same way as it would in other parts of your body. It guarantees a more defined neckline and enhances your appearance to a more youthful one.
Creates a Distinction Between the Neck and the Chin
Through submental liposuction, you can shape and sculpt your neck however you see fit. Unlike traditional methods, which saw many patients suffer from ill-defined necklines, neck liposuction leaves you with a more desirable and aesthetic appearance.
Improve Your General Look
Both for men and women, submental liposuction can enhance their general appearance around the neck region. Slender necks for women and strong and sculpted looks for men are all achievable.
A Possible Alternative for Neck Lift and Facelift
In some cases, a doctor can recommend submental liposuction as an alternative for the more complex neck lift and facelift procedures.
Are You a Candidate for Submental Liposuction?
Anyone with unwanted fullness under the chin and who cannot get rid of it through dieting or exercising is an ideal candidate for submental liposuction. Also, if you are not comfortable with how your neck looks or the shape of your jawline, this cosmetic procedure is suitable for you.
Where to Get the Best Submental Liposuction
Whether you are from Beverly Hills, CA, or anywhere around the world, Dr. Sarmela Sunder is the best facial plastic surgeon you can ever meet. She is experienced, well-trained, and above all, she is empathic about the situation of all her clients. She will listen to you, make her diagnosis, and provide you with the best medical care possible.
Dr. Sarmela's worldwide recognition as an industry leader and founder of the great Sarmela Sunder, MD, results from her outstanding work and the magazines that she has frequently published. She is renowned for producing natural-looking results- you need her in your corner.
Contact us for any facial procedure, whether invasive or otherwise. You can also visit our blog to learn more about our services and achievements. Our team is always available to answer all your questions.