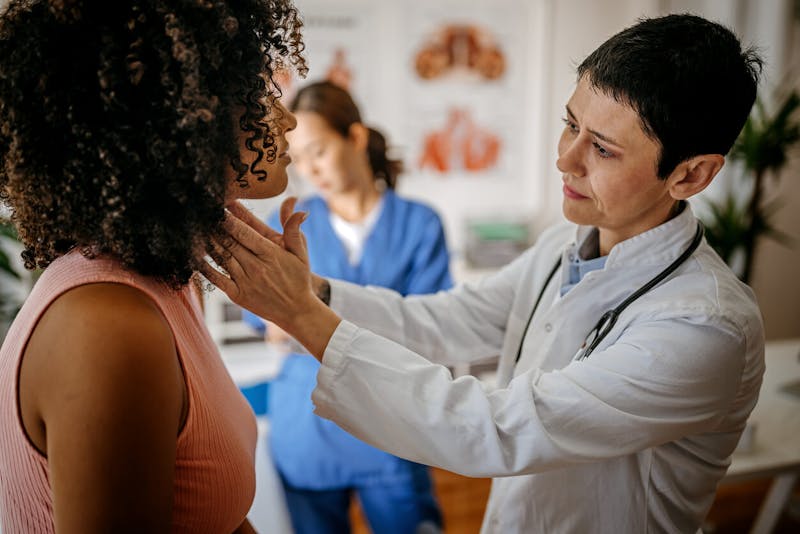 One of the common questions we get is what to wear when having plastic surgery. Most patients don't realize what you wear when having plastic surgery plays an important part in the procedure until the night before. Proper dressing is as essential as any other part of the plastic surgery journey. To get an idea of what you need before and after the surgery, we have compiled an article with suggestions on what to wear pre and post-plastic surgery.
What to Wear Before the Surgery?
Hours or minutes before the surgery, you want to be appropriately groomed. Taking a shower and ensuring your hair is clean is good practice. You can shave any parts that might require shaving before the doctor begins the surgery. After all, your nurse will have to shave you, when necessary, before the procedure.
Since you want to be comfortable during the trip and procedure, go for clothing with a loose fit. The incision site will need to be easily accessible; therefore, base the practicality of your clothes on where you are getting the surgery. Some suggestions included:
Sweatpants:

Sweatpants or any form of loose pants will reduce the pressure on your lower body. The last thing you want before the surgery is feeling numb due to tight clothing. Loose-fitting shorts are just as effective.

Button-down shirt:

You will need to slip in and out of a hospital gown. A button-down shirt will make it easy to change.

Elastic band or hair tie:

Accessorizing with an elastic band will help you get your hair out of the way during surgery.
When you are ready for plastic surgery, you will have to slip into a hospital gown to wear pre and post-plastic surgery. Remember to carry a backpack to store your clothes.
What Not to Wear Before the Surgery
What you wear as you head for the procedure is most likely what you will wear after the plastic surgery. When selecting items before the surgery, avoid these items:
Jewelry and piercings:

It's good practice to leave jewelry and piercings at home. You might be asked to take your wedding ring off for your safety. If you cannot take any piercings or body art off, a doctor will help you on arrival. For fresh piercings, a stud or plastic barbell can be inserted into the piercing.

Shoes with laces:

Look for shoes you can slip on and off without straining. Select breathable and light shoes. There is no substitute for a pair of good crocs.

Tight clothes:

Aside from your comfort, tight clothes can cause issues with nerves. Clothes such as pantyhose, stockings, underwear, and tight pants will cause discomfort as you head into or out of the plastic surgery procedure.
Other items you shouldn't wear pre and post-plastic surgery include dental appliances, contact lenses, and deodorant.
What to Wear After the Plastic Surgery?
The recovery part of the procedure is the least exciting part of the journey. However, there are several things you can do to get you much closer to seeing the final result. Here are some suggestions for your recovery wardrobe:
Button-up pajamas:

Loose button-up pajamas are a great choice. They are easy to dress and undress and come in various sizes and prints. Whether you prefer silky or cotton fabric, your post-op recovery is better with a button-up pajama.

Fluffy robe:

If you don't already have one, you'll want to get a fluffy robe for several reasons. For starters, it's easy to slip on and off, keeps you warm, does not disturb the stitches, and is a perfect fit for any age.

Comfortable slippers:

We don't have to twist your arm to convince you fuzzy slippers are downright synonymous with cozy. Your body will be in recovery mode after the plastic surgery; you can slap on fuzzy slippers and get some work done, such as organizing your desk, updating your resume, starting that novel, and many more. Since walking is good during the post-op period, you might as well do it in warm and comfortable slippers.
Conclusion
Congratulations! You've made the first step to improving your look. All that remains is checking off the boxes on what to wear when having plastic surgery. It's no longer an old wives' tale; proper dressing can reduce the recovery period, from blood circulation to proprioception (awareness of the body in spaces). Indeed, having the right clothes is an essential part of plastic surgery.
Do you have a favorite accessory or cloth you'd like to see in your plastic surgery wardrobe? Perhaps you want to buy some clothes for your loved one? Let us know, and we will advise you on what to wear pre and post-plastic surgery.