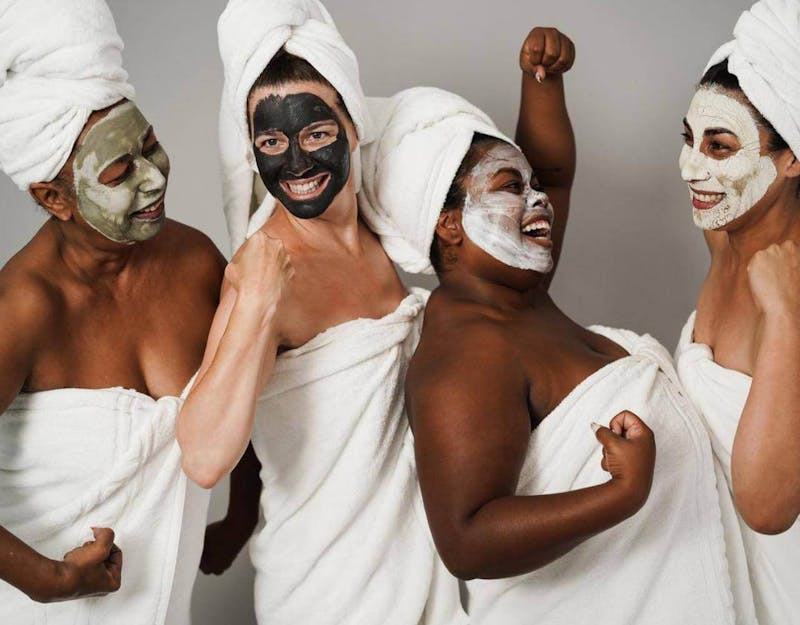 The skin, the largest organ in our bodies, is constantly under siege from environmental aggressors. Pollution, cigarette smoke, and ultraviolet radiation all take their toll, causing the skin to lose its elasticity and radiance. Not to mention, as we age, the skin produces less collagen and elastin, which is what makes the skin look youthful and healthy. But quality skincare products can help keep the skin looking its best. With ingredients like retinol, peptides, and antioxidants, top-quality skincare products work deep within the skin to repair damage and provide protection against further environmental assaults.
Do not hesitate to contact us with any questions or concerns regarding skincare. That said, why does quality skincare make a difference? Keep reading.
Quality Skincare
Before we get into details on how quality skincare makes a difference, it is important to first understand what quality skincare is. Many skincare products and procedures are being introduced on a daily. In fact, research has shown that by 2025 skincare is projected to generate up to $177 billion. This tells you one thing; there is a lot of demand for skincare products and procedures.
But what truly qualifies a skincare product as "quality?" The most important factor in quality skincare is its ingredients. Top-quality products contain all-natural ingredients that have been carefully sourced and are free from harsh chemicals that can irritate the skin.
Skincare Products
Some of the most powerful ingredients found in quality skincare products include:
Retinol: An extremely beneficial ingredient that help promote collagen production and improve skin elasticity. This means it can help reduce fine lines and wrinkles, as well as restore a youthful glow to the skin.
Peptides: These small proteins work deep within the skin to help revive and renew skin cells, promoting healthy-looking and feeling skin. Peptides can also help reduce fine lines and wrinkles for a more youthful appearance and texture.
Antioxidants: Antioxidants such as vitamin C or green tea extract help protect the skin from environmental aggressors and reduce inflammation. They can also help boost collagen production, leaving the skin looking supple and smooth.
Hyaluronic acid: This ingredient is highly beneficial in helping improve moisture retention for a more hydrated complexion. It has been shown to naturally plump up the skin to help reduce the appearance of fine lines and wrinkles.
Skincare Routine
Skincare doesn't have to be complicated. Before you use any product, it is vital to know your skin type first. Is it oily, dry, combination, or normal? This will help to ensure that you choose the right products for your needs. An easy skincare routine will entail:
Cleansing – Use a gentle cleanser and cold/warm water to cleanse your face. Do not scrub, as this can irritate and damage the skin.
Toning – After cleansing, use a quality toner to help remove any excess dirt and oil. This will also help to restore the skin's pH balance.
Exfoliating – Exfoliate at least two times a week to remove dead skin cells.
Moisturize – Finish off with a quality moisturizer that is suitable for your skin type.
Applying sunscreen – You should never skip this step, as sunscreen protects the skin from harmful UV rays, which can damage the collagen and elastin in the skin.
Keep in mind that your skin will change with the seasons, so it's important to adjust your routine as needed. Also, note that your diet plays a vital role in the health of your skin. Be sure to include plenty of antioxidant-rich foods such as berries, nuts, and seeds, as these will help protect the skin from free radical damage.
Now that we know what quality skincare is let's look at how it can make a difference in your life.
How Quality Skincare Makes a Difference
Your skin speaks volumes about your overall health. In fact, it is often the first place that signs of illness or stress will show up. This is why it's so important to take care of your skin. By investing in quality skincare, you are not only helping to improve the health of your skin, but you are also improving your overall health.
And the good thing is that Dr. Sarmela Sunder, one of the top female facial plastic surgeons in Beverly Hills, has made it easier for women to get the best out of their skincare routine by creating her line of all-natural and organic skincare products. These skincare products are backed by science and have been proven to be effective in helping improve the health of the skin.
Take Good Care of Your Skin With Sunder Skincare Products
Quality skincare makes a difference because it helps to improve the health of your skin, which in turn helps to improve your overall health. So, if you are looking for ways to take better care of your skin, reach out to us and schedule a consultation.