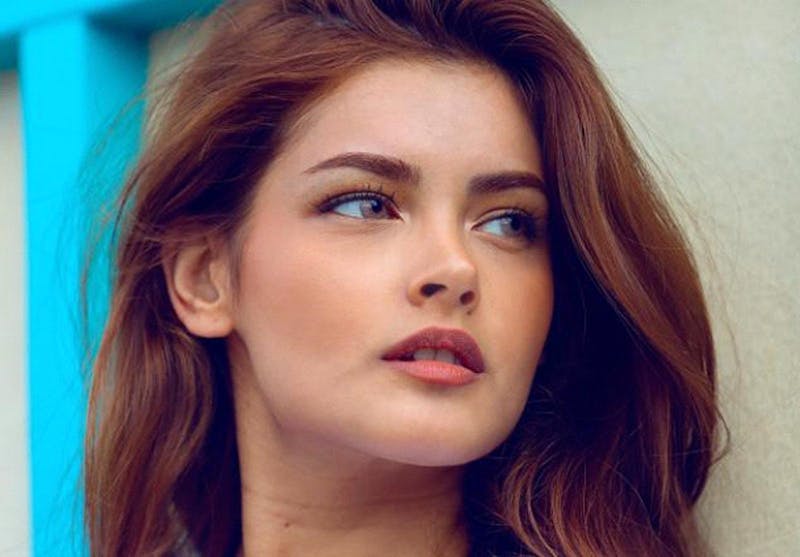 Rhinoplasty, also known as a nose job, is one of the most-performed cosmetic procedures, with an estimated 220,000 Americans undergoing surgery annually. The safe, comfortable procedure involves reshaping the nose to achieve a more balanced overall look or improve the patient's breathing.
With the nose occupying the central position on the face, even the slightest modification to its tip or profile can yield stunning results. While every patient is unique, the goal is often to guide the nose toward a more proportionate shape to balance the facial features.
Find out more about the benefits of rhinoplasty below, and please do not hesitate to schedule a personalized consultation for tailored advice.
What is rhinoplasty?
Rhinoplasty is a surgery undertaken to alter the shape of the nose. The goal of rhinoplasty is to change the patient's appearance, improve their breathing, or both. During rhinoplasty, the surgeon may operate on the upper portion of the nose, which is bone, the lower portion of the nose, which is cartilage, the skin, or all three.
What is Why do people get rhinoplasty?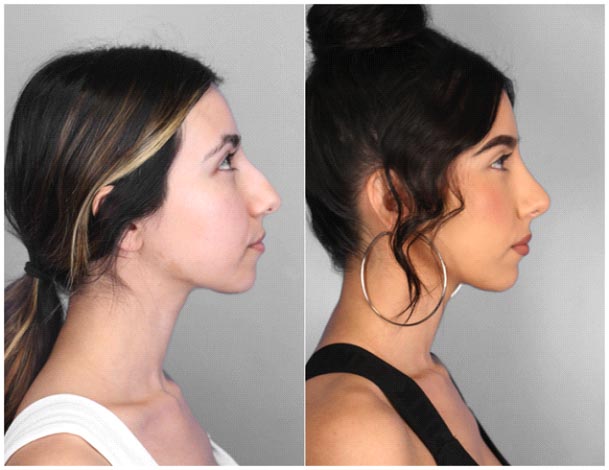 Image via: https://www.sunderplasticsurgery.com/photo-gallery/
People choose rhinoplasty for many reasons, and every procedure is carefully customized to meet the patient's specific needs. You may explore rhinoplasty further if you wish to remove a bump, make your nose smaller, adjust the angle of your nose, or straighten your nose. You might also be looking for a trusted solution to improve your breathing or repair an issue caused by trauma to your face.

Here is a more comprehensive list of issues people address with a nose job:
Problems with the nasal bridge, including a high nasal bridge (a hump) or a low nasal bridge

Issues with the tip of the nose, including a drooping tip, wide tip, over- or under-projected tip, or bulbous tip

Problems with the overall size of the nose, including a long or short nose and wide nostrils

Any combination of the above features
What can I expect from rhinoplasty surgery?
The most common question asked about rhinoplasty is whether or not the procedure is painful. In most cases, no. Twenty-four hours after surgery, most patients rate their pain at zero to four out of ten. This number will vary according to your personal pain threshold and the complexity of your procedure.

Typically, a nose job takes between three and four hours to complete and is performed under general anesthesia. Your surgery may take more or less time, depending on your desired outcome and whether you are undergoing other procedures during the one surgery.

Your doctor will walk you through what to expect from your nose job surgery; please reach out with any questions, concerns, or fears you have.
What can I expect after rhinoplasty surgery?
After your surgery, you will rest in bed with your head raised – this minimizes the risk of bleeding and swelling. You may experience a congested sensation caused by swelling or splints inside of your nose.

Generally, internal dressings will stay inside your nose for one to seven days after your procedure. Your doctor will provide personalized instructions that promote a prompt, safe, and comfortable recovery. These instructions may include the following protective guidelines :
If possible, take baths instead of showers when your nose is bandaged.

Do not undertake strenuous activities like jogging.

Avoid overly straining your face when laughing and smiling.

Wear clothing that fastens at the front, such as button-up shirts, to avoid pulling things like sweaters and T-shirts over your head.

Do not blow your nose.




If you follow the precautions outlined by your surgeon carefully, you'll likely experience a fast and fuss-free recovery.
When can I go back to work after rhinoplasty?
You should plan to take at least one week off of work and school. That being said, every day after surgery, you will feel more and more like yourself.

Most patients resume all of their normal activities, including exercise, after two to four weeks.
When will my rhinoplasty results be visible?
Most patients are delighted with their nose job results after just two months. The good news is, even more improvement is on the horizon. Rhinoplasty results continue to develop over several months, with the full outcome realized in about two years
Is rhinoplasty right for me?
Are you interested in exploring rhinoplasty further? Schedule your free consultation today to speak with a rhinoplasty specialist about your concerns and desired outcome. Our team is more than happy to answer any questions.