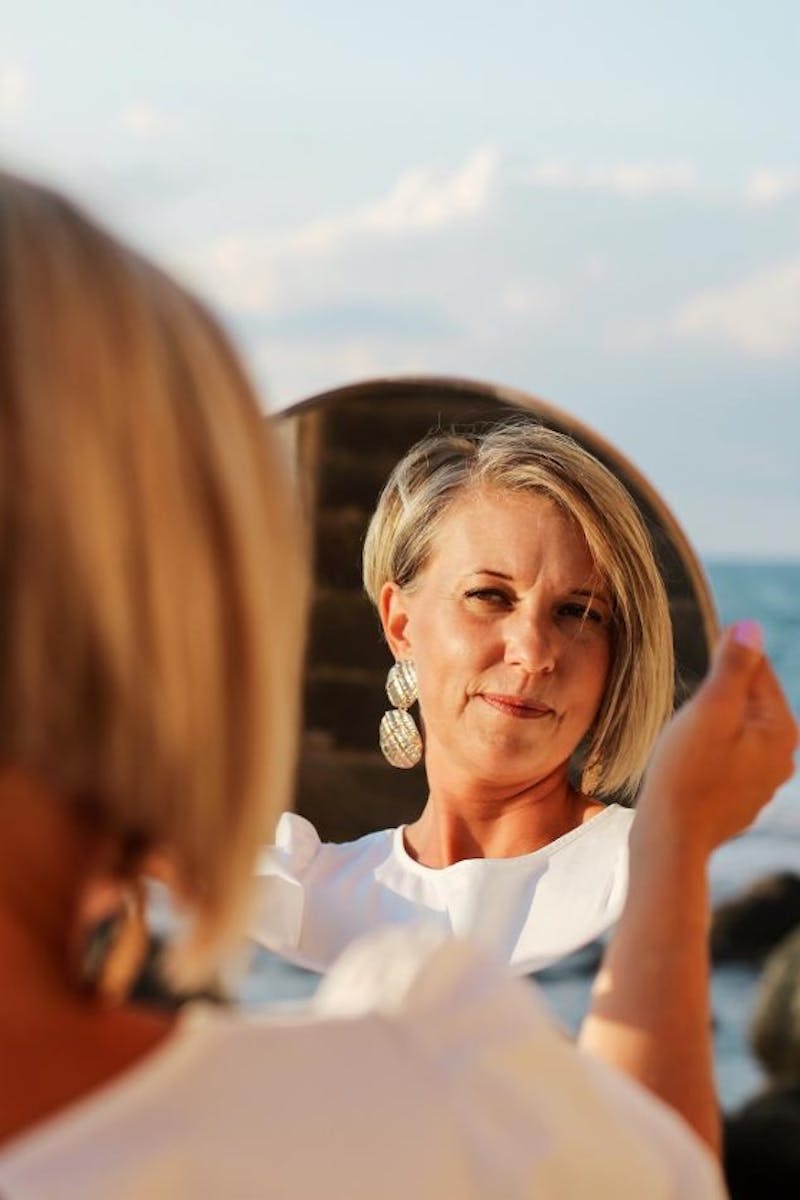 If you're considering a brow lift, you've probably heard lots of information about the procedure. But you might not have realized that some of the "facts" you've been told are actually wrong. Here are the seven most common myths about brow lifts so you know the real truth before you commit to the surgery.
1. Brow Lifts Are Only for Women
Not true! Men can have brow lifts too. But it's important to choose a surgeon who knows how brow lift procedures differ for male patients.
A minimally invasive endoscopic technique, like the one performed by Dr. Sunder, camouflages small incisions well inside the hairline. This accommodates hair loss with age, which is a natural concern for men. Also, the shape of the brow is flatter, unlike the more arched brows seen on women's faces.
2. Your Hairline Will Be Ruined
It's not only men who have anxiety about their hairlines. Women are also worried that scars will be very noticeable.
If you choose a surgeon who understands how to look at every patient individually and not take a cookie-cutter approach, you'll get brow lift results that are tailored to your unique face and hairline, even if it's very high.
3. The Results Look Unnatural
A thorough pre-surgical consultation is essential to get the transformation you desire while still looking natural. You want to appear rested, tranquil, and more youthful, not like you just stepped out of a wind tunnel.
The right surgeon knows how to assess your face and lift your brows without making the lift too high and tight. They can reduce sagging and still let you express emotions on your face. A skilled cosmetic surgeon will also take into account the elasticity of your skin and how it's likely to age so you get results that last as long as possible.
4. Brow Lifts Stop the Aging Process
Speaking of aging, a brow lift is a great way to restore more youthfulness to your face, but it's not a miracle or a magic trick. Your face will still continue to age after your procedure, and there's no surgery that can stop that.
Over time, there will likely be more sagging of your brows, depending on your genetics and your initial issues that prompted you to get a brow lift. But you can stave off the signs of aging longer with good sun protection and skin care, as well as a healthy diet and no smoking.
5. A Non-Surgical Brow Treatment Is Just as Good
There are lots of reasons people choose non-surgical alternatives to a brow lift:
Lower cost
Reduced downtime for recuperation
Fears about surgery
Uncertainty about desired results
We understand, and that's why Dr. Sunder offers so many non-surgical treatment options.
However, we want you to have realistic expectations about any non-surgical procedures you choose. Although we can achieve good results with these treatments, they won't give you as much of a change as a surgical brow lift.
Depending on your concerns, you may wish to start with Botox injections or dermal fillers. These will provide some smoothing, but they don't truly lift the brows. Additionally, the results don't last as long, and the injections must be repeated frequently. Injections are best to let you experiment with mild improvement and get comfortable with more long-lasting surgical methods of brow changes.
If you're not sure which procedure is right for you, a conversation with Dr. Sunder can help you decide and weigh all the pros and cons.
6. Brow Lift Recovery Takes a Long Time
Fortunately, brow lifts require relatively minimal recuperation time compared to certain other facial cosmetic procedures. If you follow your post-operative instructions carefully, you should be able to resume paused daily activities in only about 10 days. This time off gives your body time to heal and helps reduce side effects like bruising and swelling that can be uncomfortable.
7. Any Surgeon Can Perform a Brow Lift
No facial plastic surgery procedures should be scheduled without giving serious consideration to your choice of surgeon. It takes a great deal of skill and experience to perform brow lifts and to give people the individual look they want.
When selecting a cosmetic surgeon for a brow lift, you want to add these things to your checklist:
Experience doing many brow lift procedures
Top reviews from previous patients
Impressive before-and-after pictures
Board certification
Continuing education and innovation
Understanding of facial aesthetics (artistry in addition to technical skill)
Dr. Sarmela Sunder is pleased to be able to check all the items on the list above. In fact, she's double-board certified and practicing at the forefront of cosmetic surgery, with options for the latest techniques for you.
To schedule your consultation for a brow lift, reach out online. Or call our Beverly Hills office at 310-777-6679 with your questions.