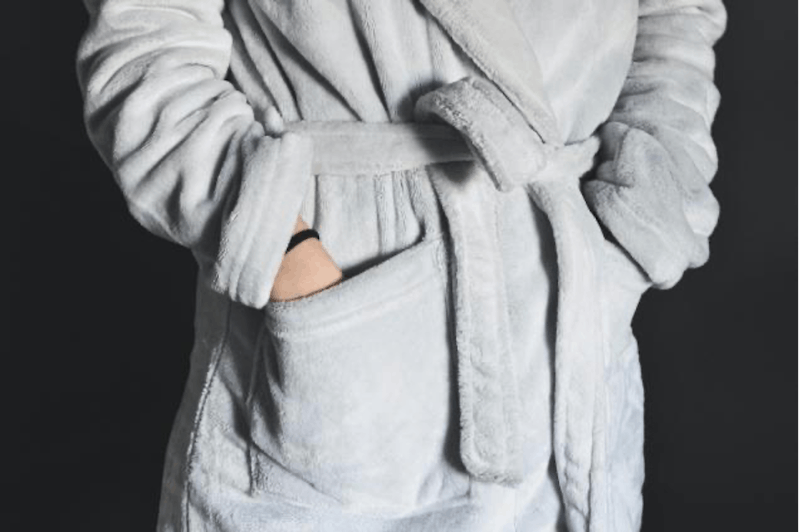 If you're having a cosmetic procedure done soon, you might be wondering what to wear on the day you head to the clinic or hospital and what you should have ready for your recovery period. Here are some expert tips so you can pick the perfect wardrobe for comfort, convenience, and relaxed healing.
Are You Going Home the Same Day as Your Procedure?
If you're not planning to stay overnight where your plastic surgery is performed, remember that what you wear to the facility is what you'll have to wear home. Therefore, either wear something super comfortable, following the further tips below, or bring a change of clothing.
If you do need to remain in the hospital for a night or two, ask about what you can bring from home. You may need to remain in a hospital gown, or you might be able to wear something from home.
Plastic Surgery No-Nos
No matter if you're an outpatient or an inpatient, there are a few things you should leave at home before your cosmetic procedure. Don't bring or wear:
Jewelry
Contact lenses
Nail polish or artificial nails
Makeup
This is to reduce the risk of loss or theft of valuables, as well as to reduce infection. Additionally, you don't have a blink reflex when you're anesthetized, so you might get makeup in your eyes. Some makeup and nail products are also flammable, making them dangerous around oxygen. If a doctor needs to assess your skin color, it could be difficult through heavy foundation.
You will probably have to wear a pulse oximeter on your finger if you undergo general anesthesia. This reads the amount of oxygen bound to the hemoglobin in the red blood cells in your bloodstream. But it can't take a reading through nail polish.
Will Your Surgeon Want You to Wear a Compression Garment?
Some procedures warrant wearing a compression garment or sleeves afterward. What do compression garments do?
Offer support to your soft tissue
Assist with circulation
Reduce swelling
Optimize results by preventing ripples and bulges
If you're going to be wearing a compression garment, be sure any clothes you'll be wearing over it are large enough. You might need to go up a size to avoid your clothing being too tight.
The Best Post-Op Outfits After a Facial Procedure
If you're only having facial work done, like a facelift, the best clothing for after your cosmetic procedure is something you won't have to pull over your head. You don't want to disturb any dressings or sutures, and you might be ultrasensitive for the first week or so.
The solution here is to find items that button or zip up, like blouses and hoodies or button-front pajamas. You may also find a robe most comfortable for about 48-72 hours immediately following your procedure.
Restricted Movement After Procedures on the Body
It's very common to not be able to enjoy your normal range of motion after plastic surgery on your body. Plan on clothing items that are easy to put on based on the type of plastic surgery you're having.
For example, if reaching and stretching after breast augmentation or abdominoplasty (tummy tuck) are going to be painful, go for shirts that are easy to get in and out of. Typically, something that's a few sizes larger than your normal wardrobe will be easiest to use. As with facial surgery, a robe may be your go-to for your early post-op days.
You'll want to skip your skinny jeans in lieu of pull-on elastic-waist sweats, loose yoga pants, or lounging bottoms. A wrap skirt works well too and lets you adjust the waist for comfort. If you're not sure if an item will work, try a dry run before your surgery to see how easy it is to put on with minimal movement.
Undergarments and Accessories for Comfort
Don't forget about your underwear too. Larger, looser panties may be more utilitarian than you're used to, but you'll appreciate their ease while recuperating, especially when going to the bathroom.
If you're undergoing breast surgery or any procedure near that area of your torso, choose a bra that will be super comfortable. Most patients like post-surgical all-cotton models that fasten in the front. Remember to get a new size if you're having augmentation or reduction surgery. Your post-op bras may need to be a size larger than that if your surgeon indicates you may have some initial swelling.
Have a few pairs of shoes handy that you can just slip on without having to bend or tie. If you plan on just wearing socks around the house, find some slipper socks with gripper bottoms to avoid accidents. A warm wrap or throw will be easier for you than a sweater if you're chilly.
For Gentlemen
Fellows, we haven't forgotten about you! All the same suggestions above apply to men having plastic surgery. Shoot for loose clothing that will be easily taken on and off. If you're having a procedure like liposuction or buttock augmentation, breezy boxer shorts will likely be more comfortable than tighter briefs or boxer briefs.
A Word of Warning
No matter what clothing for before and after plastic surgery you choose, know that it's possible for it to become stained with blood or other bodily fluids. So, don't wear anything that's too dear or that can't be easily laundered.
A good plastic surgeon should talk to you before your procedure about any restrictions that affect your clothing and whether or not you'll need a compression garment. The best plastic surgeons are also experienced, realistic about results, and board certified.
For a top facial plastic surgeon in the Beverly Hills area, contact Dr. Sarmela Sunder. Dr. Sunder welcomes the opportunity to speak with you about your desired procedure and how you can achieve the most natural-looking results with her award-winning skills.