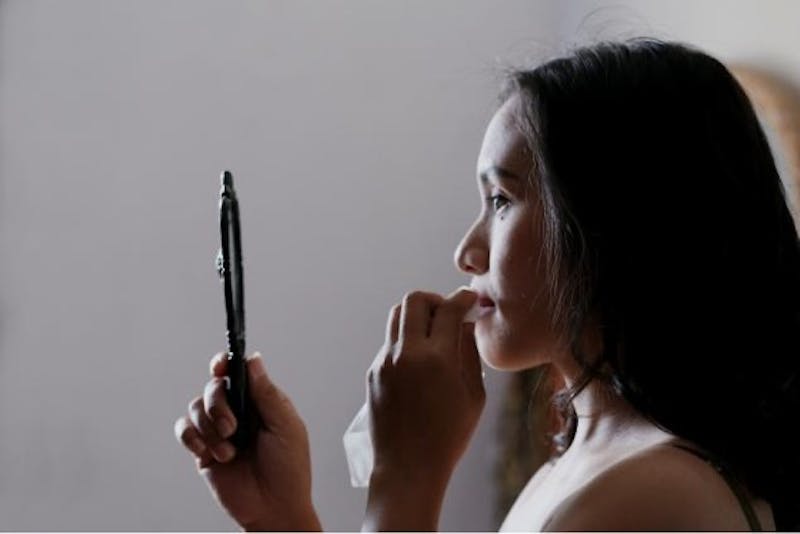 Have you been considering having a rhinoplasty procedure, aka a "nose job?" If so, you should know about these five amazing benefits of rhinoplasty, including both aesthetic and functional advantages. If you're on the fence, these might just help you decide to go for this life-changing surgery that comes with very minimal downsides.
Improved Facial Balance
Maybe you've tried to call less attention to a prominent nose with your hairstyle or with makeup contouring. But there's only so much you can do to distract or minimize something in the center of your face without making a permanent change.
Rhinoplasty can rebalance your entire face because the nose is such a noticeable feature. Whether you feel your nose is too big, too long, too short, too wide, or doesn't match your other features, rhinoplasty can usually help. Many people who are in the public eye — politicians, newscasters, entertainers, and models — turn to rhinoplasty for a big facial change at a relatively low cost.
Correction of Deformities
Whether you were born with a nasal deformity or acquired one since birth, rhinoplasty is often a real solution to correct it. At Sunder Plastic Surgery, we see patients who have had car accidents, sports trauma, and other incidents that caused unwelcome changes to their noses. A skilled plastic surgeon like Dr. Sunder can resculpt the area for massive improvement over a crooked or drooping nose.
Increased Self-Confidence
Correcting a deformity or simply acquiring a new nose that you feel better suits your face frequently comes with another bonus: a huge boost to your self-confidence. No matter what your age, you'll appreciate the elevated self-esteem you gain from feeling less embarrassed and more pleased with your nose.
Why do people come to our clinic for rhinoplasty related to their self-confidence?
Starting college and wanting to begin with a new look
Dating again after divorce or loss of a spouse
Changing careers or moving up the career ladder
Spending more time in the public eye due to work or marriage
Teasing or bullying that affects mental well-being
Some people have recently lost a lot of weight or transformed their bodies through diet and exercise. They want a nose that better suits the rest of their souped-up image.
Easier Breathing
Some people choose rhinoplasty to make it easier to breathe, and for others, it's a bonus that comes with a cosmetic procedure. If you have a deviated septum — a crooked interior wall between your nasal passages — you can get that fixed during rhinoplasty for better oxygen intake, less stuffiness, and reduced snoring.
Likewise, you may have enlarged nasal turbinates. These are other structures inside the nose that can impair breathing. Your surgeon can reduce the size of your turbinates during your rhinoplasty procedure and make the inside of your nose feel as good as the outside looks.
The Simplicity of Surgery and Recovery
Rhinoplasty on its own is a fairly simple cosmetic procedure compared to other surgeries. Most operations are very quick, and recuperation usually goes fast. While you may need to refrain from extremely strenuous activities or contact sports for a bit, you can usually go back to work and household activities soon.
Are There Any Downsides to Rhinoplasty?
It's always important to be realistic about any plastic surgery you are considering. Although rhinoplasty is one of the easiest procedures to undergo and recuperate from, you do have to think about potential concerns, such as:
Reactions to anesthesia during or immediately following surgery
Post-op complications like excessive bleeding or clotting
Scarring or skin thickening (rare but possible)
Expense of a procedure rarely covered by insurance
Some people have unrealistic expectations about their results too. A rhinoplasty can certainly transform your face and take your self-confidence to a new level, but it won't make you thinner, smarter, or funnier! That you have to achieve on your own.
Choosing the Right Rhinoplasty Surgeon Is Key
Selecting the best-qualified plastic surgeon with the experience and artist's eye for rhinoplasty is vital to reaping the benefits listed above. Dr. Sarmela Sunder is double board certified and has done hundreds of facial procedures. She stays at the forefront of new surgical techniques, even pioneering some of her own.
You can check out Dr. Sunder's results in our before-and-after gallery. If you like what you see, schedule a consultation for yourself by calling Sunder Plastic Surgery's Beverly Hills office at (310) 777-6679. You can also reach out online at any time with your questions. Dr. Sunder can discuss your vision for a new nose with you and help you decide if rhinoplasty is right for you.